Creating a School Communication Plan
10 min read
Dec 1, 2021 8:00:00 AM
There's a lot of marketing and other noise out there. How do you cut through it to get the word out about your school?
You probably talk about your school a lot. You talk about your school on tours, at open houses, and at enrollment fairs. You probably even talk about your school when you're home with your family, even though they've heard it all before.
Don't get the wrong idea. Talking about your school is great! After all, who knows better than you what makes your school special and what surprises your school might be planning?
However, when it comes to reaching out to families, talk won't get you very far. In a world full of distractions and other things competing for a prospective family's attention, it's harder than ever to break through.
According to IBM, internet users watch 4.15 million YouTube videos, receive 103 million spam emails, and send 456,000 tweets every minute.
So how do you break through the noise to get the word out about your school and get your message in front of the right people at the right time.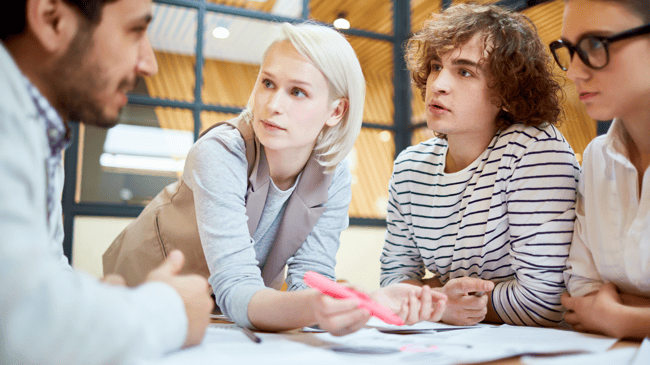 You Need a School Communication Plan
Whenever I sit down with a client to come up with or evaluate their communications plan, I usually ask the same questions. Some of these questions include:
What's your current communications plan?

How are you using your digital presence, especially your website, as part of this communications plan?

How are you planning to reach out to new families interested in your school?

What's your communications plan for families after they enroll?

Do you have a school crisis communication plan?

What's your communications plan for the offline world?

How does your communication plan encourage families to take action?

And finally, how do all your school communications work together to build an informed and happy school community?
Let's look at these issues one at a time.
Evaluating the Strengths and Challenges of Your Current School Communication Plan
Before we can jump into this detailed school communication planning guide, let's stipulate that there's no one-size-fits-all solution to every problem in school communications.
It's important to recognize that a charter school communication plan will look different from a school district communication plan, which will look different from a Catholic school communication plan — and so on.
However, regardless of what kind of school you are, the first step is always to evaluate what's working and what isn't with your current school communications.
And the place it makes the most sense to start is where most families will start when they're planning to learn about your school: your website.
Your School Website as a Communication Tool
Some schools make the mistake of thinking of their website as just the hub of their school's online presence. But these days, there's very little separating the digital and physical worlds. Your website is the hub not just of your online communications plan but also of your offline communications plan as well.
Whatever someone is searching for — from your address to the photos from your spring musical — your website is the first, and sometimes only, place they'll look.
Go to your school website. What messages are you sending? Who are you talking to — enrolled families or prospective families?
Remember, enrolled families have access to multiple channels for information, while prospective families often just have your website.
Therefore, while it's important to keep enrolled families informed, the best use of your website real estate is to target prospective families.
How are you communicating? Are you starting a conversation Or are you just speaking in one direction?
The answers to these questions will be central to your new communications plan.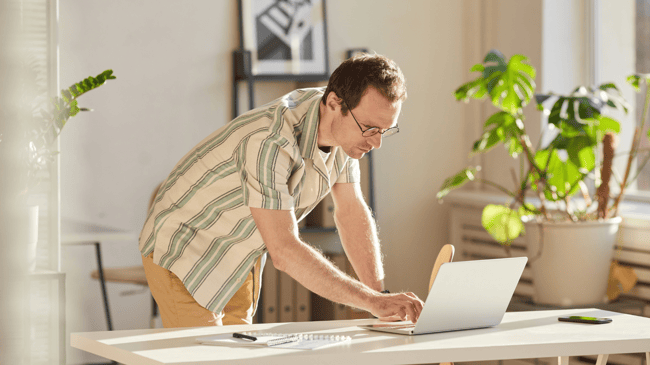 Evaluate Your Existing Plan
Next, it's important to get an objective sense of how well your current communications plan is working by digging into the data and evaluating key metrics, such as your enrollment trends and retention rates.
If you're having trouble attracting new students, perhaps you need a communications plan aimed at connecting you with prospective families.

If you're having trouble keeping students, perhaps you need an internal communications plan for your school that helps to ensure that parents and guardians know all of the great things your school offers and is doing.
Finally, you need to understand that no school communication plan will get across all messages to all people.
Effective school communications are about understanding your audience, what they look like, and what their needs are, then clearly delivering your message to them.
That's why every communication plan can benefit from creating customer personas to help clarify who you are talking to and what you are trying to say.
Remember, the more targeted you can make your school communications, the more effective it will be. Tailoring your communications plan to attract families who will be the most successful in your educational environment will save you time and money in the long run.
Creating a School Communication Plan to Find New Students
As discussed earlier, the first and sometimes only place families will go to learn more about your school is your website.
However, once families find you online, how are you planning to convince them to move the conversation offline so you can meet them in real life and ultimately enroll them in your school?
The answer is inbound marketing.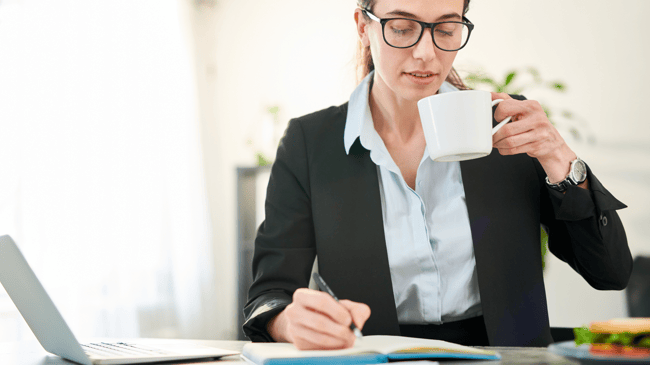 Inbound marketing is a strategy that businesses in every industry uses to attract potential customers online, interact with them, make a positive impression on them, and, ultimately, convert them from potential customers into actual customers.
If you want to turn web traffic into enrolled students, all school communications must be viewed through this lens.
One great way to encourage positive interactions online is to create a principal's blog where your school's personality can shine. Remember, you're planning to talk to real people here, and they want to know you are real people, too.
1. Your website can only be an effective school communications tool if you make it easy for families to find you in the first place, which is why every effective school communication plan today must consider search engine optimization (SEO).
SEO is the art and science of tailoring your website to make it easier for families to find you via search engines like Google.
2. Another important part of any communications plan is the effective use of email. If you're planning to send emails to hundreds of current and prospective families, make sure these messages are well-timed and targeted.
3. Your website isn't the only place families will be reading up on you. Many families will also be getting information from online review sites run by Facebook, Google, Niche, and Greatschools.
When planning how to reach families online, it's important to understand how these rating sites work and how to use them to your advantage.
Keeping Enrolled Families Happy and Engaged with an Internal Communication Plan for Your School
Your communications plan can't end once you get a family to enroll. Once a family is part of your community and entrusting you with their children, school communications are more important than ever!
Unfortunately, not all schools realize this. When I do school climate surveys, invariably, school communication ranks near the bottom in terms of parental satisfaction.
So how do you keep parents happy and engaged?
By creating a school internal communication plan that engages families the moment they enroll and keeps them informed regularly and predictably.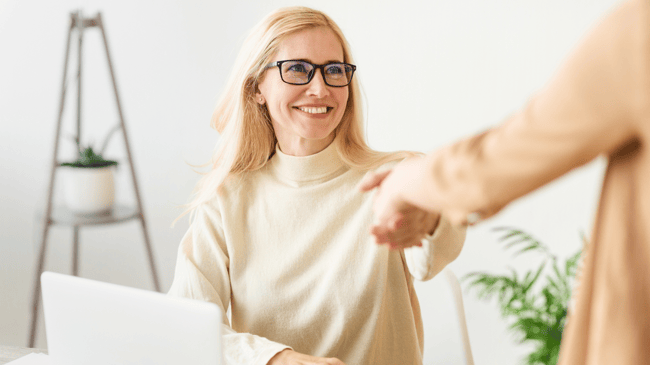 Create a Robust Family-Onboarding Process
For many schools, the onboarding process for new families is a matter of mailing out a student handbook and hoping families will learn about the school's practices and expectations through osmosis.
The result is families who are confused, frustrated, and may never feel like members of your school community.
If you're planning to establish healthy communication channels with families, it's essential to create a strong onboarding process to welcome families to your school.
Remember, you're not just teaching their children — you're teaching the whole family how to thrive in your educational environment.
Since parents and guardians are busy and can retain only so much information at any time, create a schedule to roll out essential information in easy-to-digest chunks. Allow new families to learn about your school at their own pace and on their own terms.
One effective strategy is to make explainer videos to help new families understand potentially confusing issues, such as how to navigate the carpool lane or how to use your Student Information System (SIS) to check grades.
Not only will it make new families feel more comfortable, but it will also save you from having confused parents constantly call the office with questions.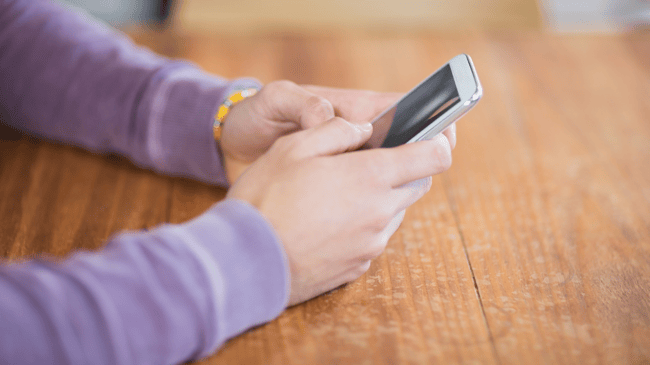 Two Tips for Easing Communication
Making it easy for parents and guardians to get the message is central to any school communication plan.
Knowing that, keep these two tips in mind:
Remember that school communications is the job of the school — not the students. Let's face it: students are not the most reliable conduit for information. If you have something you want to say to their parents or guardians, say it to them directly. It's the only way to ensure the information is timely and accurate.

Standardize your school communications with families.

Make sure all of your teachers are using the same communication platform. It can be frustrating for a parent or guardian when each teacher communicates differently. One may send home weekly reminders in their backpacks, another uses a platform like

SchoolMint Hero

, and a third uses their own webpage.

Imagine that challenge if you have three kids.
When Something Goes Wrong: School Communications in a Crisis
No school communication planning guide could be complete without discussing what to do when things go wrong.
While we always work hard to make sure everything runs smoothly, unfortunate incidents do occur. That's why any communications plan must establish best practices for operating during a crisis.
Planning in advance is key. Once the crisis starts, you won't have time to figure out how to react.

As you evaluate all your school communications, remember that crisis communication doesn't happen in a vacuum.
Your school crisis communication plan will only be effective if you've already established yourself as a credible and reliable source of information over the months or years of your relationship with the families at your school.
Establish credibility
Credibility doesn't come from the job title of principal or from the letterhead on top of your stationery.
Credibility comes from the totality of your interactions with parents and guardians — from the moment they first visit your website, through the onboarding process when they enroll, to their experience with the day-to-day school communications with all teachers and staff.
If you weren't able to explain your school's pick-up and drop-off procedures, how do you think families will view your explanations during a crisis?
Speak with one voice
Finally, when planning to deal with a charged or uncomfortable issue, make sure that your school speaks with one voice.
Even if multiple administrators and counselors are involved in developing the message you want to communicate, there should be one clear source for information that everyone should turn to.
Nothing ruins a communication plan faster than mixed messages in a crisis.
Where the Action Happens: Planning In-Person Communication with Families
For all the discussion so far about your school communications, you know that in-person interactions will be some of the most important conversations you have with families.
Every communications plan should consider how you present yourself and your school at events like enrollment fairs, school tours, and open houses.

Not all school communications will come from teachers and administrators.
These programs can be a lot of work up-front, but if you're planning to use your community as part of your communications plan, this preparation can make all the difference.
Plus, by their nature as a "customer" of your school, the voice of the parent/guardian and of the student will often have more credibility than one that comes from the school administration.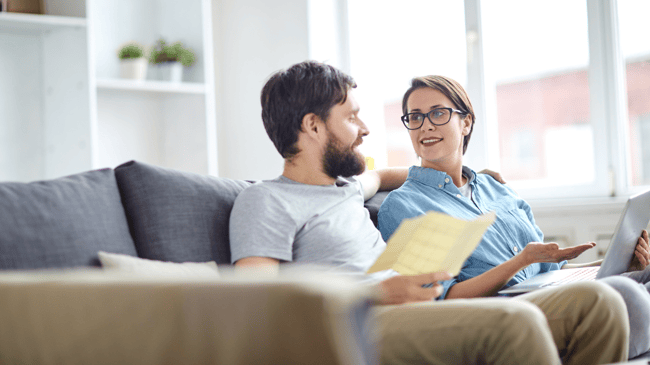 More Than a Story: Communicating for Action
Keep in mind the purpose of school communications isn't just to inform, entertain, or "get the word out."
Your school communication plan must be part of an overall strategy focused on encouraging specific actions. This is what will elevate your school communication plan into an effective school marketing plan.
For example:
Are you describing your beautiful campus, or are you trying to get families to sign up for a tour?
Are you describing your admissions process, or are you encouraging families to apply and enroll?
How are you planning to inspire parents and guardians not just to listen but also to take action?
All of your communications must be accompanied by a specific ask or call to action. Otherwise, your communication will be little more than talking to yourself and will not get you the enrollment increase that you are looking for.
The Endgame: A Connected, Informed, and Happy School Family
Whether communicating with prospective families online or enrolled families during a time of crisis, always remember that school communications are not proclamations. They're the start of conversations.
Just as you wouldn't want your teachers to only lecture and never take questions, you must accept that even the best communications plan must allow for a give-and-take with the families at your school. Make yourself available to answer parents' questions, and listen to their concerns.
They are trusting your school with their children's future, after all.
How to Improve School Communications at All Levels
Need help with your school communication plan?
Whether you're looking for a school internal communication plan, a school district communication plan, or a private school communication plan, SchoolMint's strategic marketing solutions can help.
No Comments Yet
Let us know what you think