Looking at Your School Through the Eyes of a Parent
8 min read
Feb 8, 2022 8:00:00 AM
Here are some tips for improving your school's customer service and each family's school experience.
Few professions attract people who are as hardworking and dedicated as education. Teachers, principals, administrators, and everyone in-between dedicate their lives to their schools and their students.
For most educators, it's more than a job. It's a calling.
The early mornings and late nights you spend at your school give you a valuable perspective for what is happening within your walls. However, while your hard-earned insight into your school is invaluable, it doesn't always tell the whole story.
The Importance of Understanding Your Parents and Guardians
It can be difficult to put yourself into the shoes of a parent or guardian. Oftentimes, it's because that parent or guardian has a totally different set of life experiences and has a radically different perspective of your school.
When they judge your school, you may feel they're mistaken about your school, that they're thinking only about themselves or their child, or that they don't understand the complexities of running a school or district.
And you're very likely correct!
However, you have to remember one thing: interacting with parents and guardians is a small part of the job for most teachers and administrators. But from a parent's perspective, it's 100% of their experience when dealing with your school.
That's why you must make the most of every interaction. That's why you should show that you understand the issues — real or perceived — that your families care about.
Let's take a dive into how parents and guardians view your school as well as learn how prioritizing customer service in your school will help you make families happier, make your school better, and make your job easier.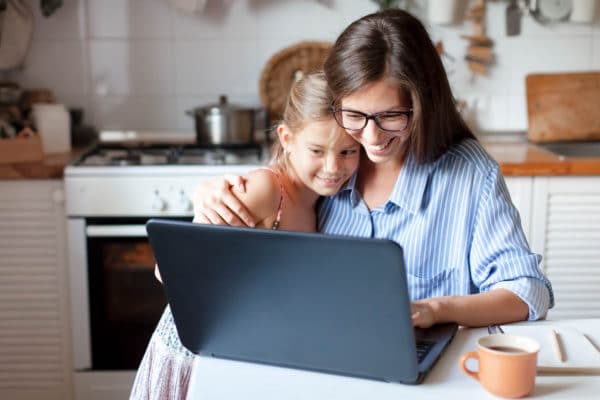 Why You Should Understand Your Families
Large corporations spend millions researching their customers. They want to know exactly what their customers like about them and how their customers think they can improve.
While your school isn't a consumer product like a car or cell phone, the same general theory applies. Think about it:
Are families happy at your school?

Do they feel welcome?

Do they feel like their concerns are being addressed?
For example, families understand that schools give out homework and administer tests. However, you should still understand how they feel about the amount of homework you give and your grading policies.
Even if you're doing everything well, it's important to see where you can improve. Good school customer service — and ultimately student retention — requires you to see issues coming over the horizon.
This will allow you to fix situations before they grow into bigger problems.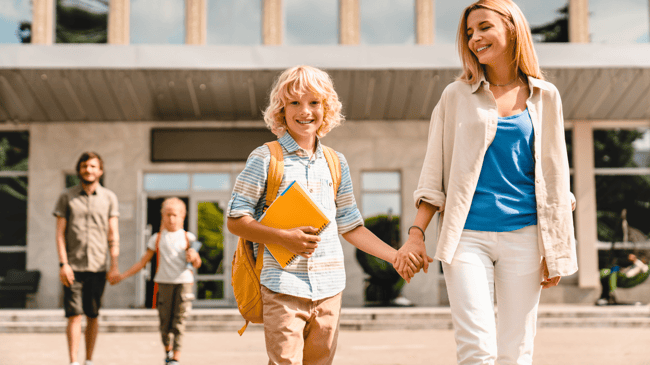 First Impressions Happen on the Web
Parents and guardians don't wait for the first day of school to form their opinion about you. Your school almost certainly has a reputation that spreads through word of mouth. Or, possibly even worse, your school has no reputation at all and is of an unknown quality.
However, the most important vector for spreading information about your school is the internet, specifically through your website and online school rating websites.
While you have limited control over school rating websites, you have total control over your own website. Consider these questions:
Is it helpful and welcoming to prospective parents?

Is it clearly laid out and easy to use?

Are the images reinforcing what makes your school special?
If not, think about how your website appears to a parent who is learning about your school for the first time. First impressions are vital, so make sure your website shows you as you want parents to see you.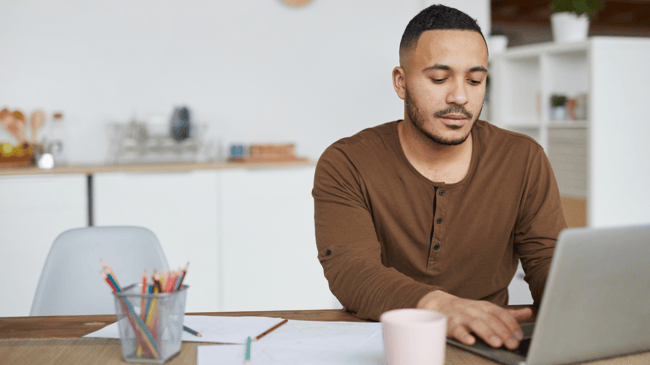 The Value of a Chief Enrollment Officer
A chief enrollment officer can help you maximize your website's usefulness in addition to providing strategic guidance for all communication with prospective parents and guardians.
This will help you instill a culture of school customer service and turn your newest families into your biggest fans.
Learn more about customer service and family relationship management in What is a CRM Platform and How Can It Improve My School's Enrollment Marketing?
Don't Assume Families Are Getting Vital Information About Your School
A good rule of thumb in the corporate world is that 20% of your customers make up 80% of your sales. For schools, this roughly translates to 20% of families take up 80% of the principal's time.
Teachers, staff, and administrators quickly become accustomed to the small band of parents who volunteer, who donate, and who offer their sometimes-constructive criticism.
It can be easy to think this small group is representative of the larger group overall. But they likely are not.
Many parents and guardians who can't be involved (or choose not to be) approach their children's school with the same apprehension that students have on the first day.
They may not have particularly liked school when they were younger.

And there's something about walking into a principal's office that makes even grown adults get a little wobbly.
It's important to connect with all these families, especially new parents and guardians who don't yet know how your school works.
Even if they've been on a tour, don't expect new families to remember anything. A short onboarding video — one that outlines your schedule, pick-up and drop-off procedures, and other simple things they need to know — can do wonders for making families feel like they belong.
"Do You Even Know I Exist?"
Many parents and guardians fear that their child will be lost in the shuffle. Obviously, the top students will get attention. And regrettably, the families of students with disciplinary problems will be on a first-name basis with the principal in no time.
However, the vast majority of students (and families) lie somewhere in the middle, so it's imperative to recognize them and to let them know they matter.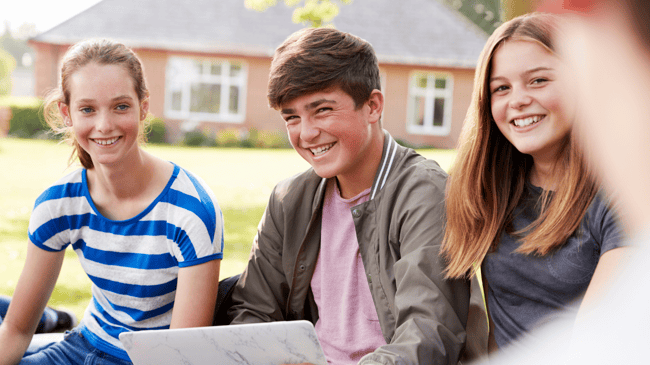 If your school is too big to make it practical for the principal to learn every parent or guardian's name, have your team break the school into smaller, more manageable units.
Every parent and guardian needs to be on a first-name basis with someone in the administration — someone who they feel comfortable calling for help.
Keep Communication Simple
Many parents and guardians have limited knowledge of what is going on in their child's classroom. Ask most kids how their day was at school, and you're likely to get a short response (like the infamous "Fine") or maybe an eye roll and a grunt.
These families form impressions by the limited communication they get from the school, so the communications they do get need to be as effective as possible.
Here are some examples of things that leave an impression:
Make sure events (Back to School Night, open houses, orientation, enrollment day, etc.) are well-run and easy to attend. Ensure there's good signage, parking, and child care if necessary.

The same goes with parent-teacher conferences. Parents and guardians might not remember the specifics of their child's curriculum, but they will

definitely

remember getting a parking ticket because your lot was full.

Limit the channels you use to communicate with parents. Email, phone calls, text messages, and countless apps make it difficult for parents to keep up with the information.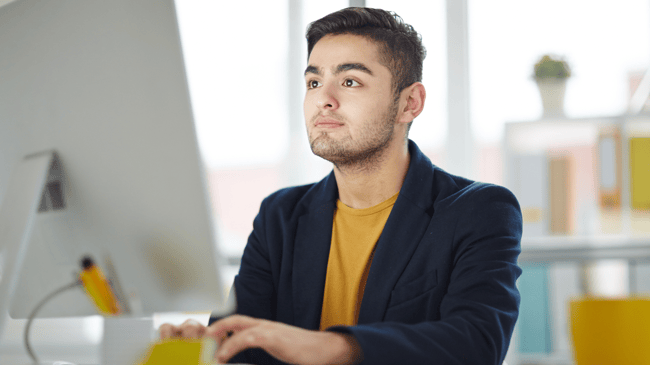 Coordinate your communication so only important, actionable information is shared. And please, don't require parents to repeatedly log into multiple apps to get the information they need.
Finally, families don't like to be surprised. If a student is having trouble, make sure teachers are letting the family know well before it becomes a big problem.
No parent or guardian is happy to receive bad news, but they are understandably frustrated when they get the message that their child is in danger of failing a class when it's too late to do anything about it.
You're Responsible for Everything — Even if It's Not Your Job
A family's experience at your school isn't limited to what happens in the classroom.
Things like aftercare, food options, and traffic during pickup and drop off are all important parts of parents' and guardians' experiences, even if they're not necessarily under control.
Many schools have outside vendors running aftercare and the cafeteria, and local traffic enforcement overseeing the surrounding roads. Even if something isn't technically your job, remember that family experiences are holistic.
Customer service means understanding the entire experience from the customer's perspective — even the parts you don't necessarily have control over.
If You Really Want to Understand the Family Experience, Hire a Secret Shopper
Perhaps the best way to gain insight into how parents and guardians view your school is to hire a secret shopper to go through the enrollment process from beginning to end.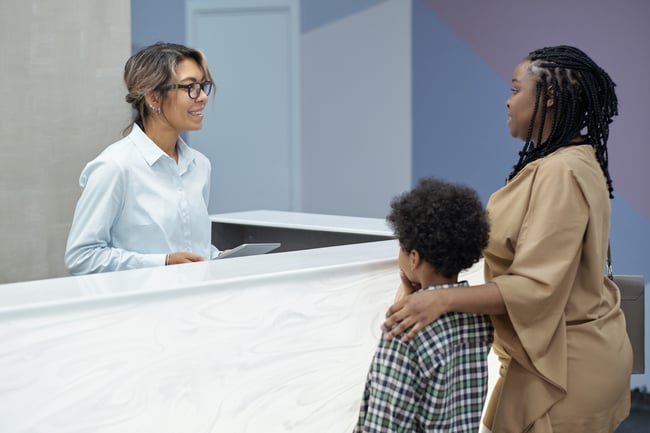 Secret shopping has long been an invaluable tool for big retail brands to understand their customers' experiences. It's no different for your school or district.
A good secret shopper will:
Evaluate your web presence

Evaluate your communication with prospective families

Attend tours (if you offer them)

Interact with your teachers, other parents, and your front office staff
Most importantly, a good secret shopper will use their experience of going through the enrollment process at many different schools to analyze what your school is doing well, then give actionable recommendations for where you can improve.
This is not a punitive, mean-spirited evaluation. A school secret shopper simply offers a third-party observation of how your school looks from the eyes of a prospective parent or guardian.
If You Want to Know How Parents See You, You Have to Ask
As discussed earlier, the families you hear from the most aren't necessarily representative of your school overall. If you want to know what your parents and guardians are thinking, you need to ask them in the form of a survey.
Like hiring a secret shopper, a well-designed survey can give your school insight that might be impossible to get otherwise.

Some schools attempt to do these surveys themselves, but asking parents and guardians what they really think can be tricky.

Many parents and guardians are concerned that any criticism they give to their school might reflect poorly on their children.

Having a third party conduct your survey gives parents and guardians more freedom to speak their minds.
Hiring someone experienced in customer service for schools can help by designing a survey proven to get valuable results and interpreting the data to reach tangible, helpful conclusions.
Understanding Your Families So That They Will Understand

You
Not only will looking at your school through your parents' and guardians' eyes help you understand their concerns — but it can also help families understand the challenges of running a school from your perspective.
Communication should be a two-way street. Listening to a family's concerns and treating them as individuals will turn them from faceless, nameless strangers into members of your school community. And it will also give a face and a name to you and the rest of your team.
At the end of the day, parents, guardians, teachers, and administrators are on the same side: they want what is best for every student.
By taking a step back and really understanding what families are thinking, you will not just be making your own job easier — you will also be helping your students thrive.
---
SchoolMint can help you gain an understanding of how prospective parents and guardians likely learn about and view your school.
With our marketing audit service, you'll discover the strengths and weaknesses of your school's current marketing efforts — and determine where you have opportunities to really shine.
No Comments Yet
Let us know what you think