The 10 Biggest Mistakes Schools Make on Their Websites
11 min read
Jan 25, 2022 8:00:00 AM
Here are the top 10 biggest mistakes I see schools make on their website.
Among the most difficult decisions educators have to make is how to incorporate technology into their classrooms. Certain technologies can make teaching easier and more efficient, and students need to know how to use technology to navigate today's world.
However, technology can sometimes be an expensive distraction, diverting time and resources from tried-and-true teaching methods toward flashy but empty boondoggles.
This same tension is at play when building a school website.
Yes, the technological possibilities are endless, but what matters to educators is how the technology can be harnessed to help their schools. And that comes down to three words: enrollment, enrollment, and enrollment.
The primary purpose of every school website should be to increase enrollment. Again: the primary purpose of your website is to increase enrollment.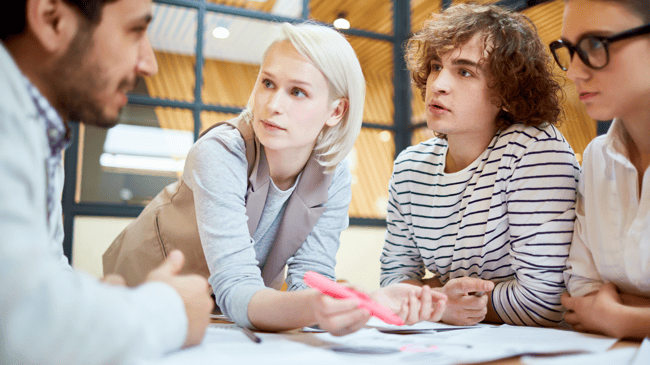 Your school website is the first — and often only — place families are going to check when they research your school. And if your website isn't up to snuff, it could be your last chance to connect with them.
However, designing an effective school website can be challenging and difficult.
Oftentimes, schools make some avoidable mistakes when they design their website. These mistakes can result in a poor user experience, which ultimately risks their ability to enroll more students.
To help you make your school website a true asset for increasing enrollment, here are 10 common school website mistakes that you should be certain to avoid.
School Website Mistake #1: Not Making Your Website Mobile Enabled
Bad news: It's not just your students who are addicted to their cell phones. Their parents and guardians are, too.
Like any form of communication, a website has to be designed with its users in mind. And these days, those users are increasingly on their phones. According to a report from Hitwise, nearly 60% of online searches are conducted from mobile devices.
That number is even higher among younger and lower-income users. This means that when a prospective family goes to your website to learn more about you, chances are high they're doing it on their phone.
The good news is that mobile-enabled websites don't have to give up any functionality, and they can still look great on big screens. Yes, the transition may require an investment of time and money, but it's necessary if you want to attract today's families.
Don't know if your site is mobile friendly? Your friends at Google offer a quick (and free) way to check via their mobile checker.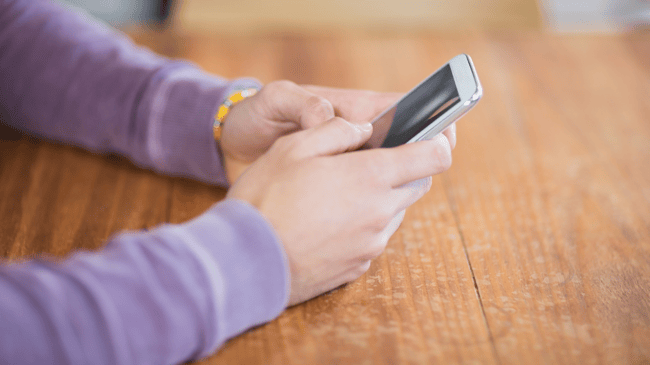 School Website Mistake #2: Not Making Your Website Translatable or ADA Compliant
Just as many families will be surfing your website on a mobile device, you also have to be mindful of families who might not be native English speakers or who may have a disability that makes it difficult (if not impossible) to read your school's website.
If your community has a large population of native speakers of another language, consider carving out a section of your website in their native tongue just for them.
Not only will this make those families feel welcome but it will also make your life easier by providing them with easy access to information they can use instead of having to call your office to ask simple questions.
For translations into other, less frequently spoken languages, make sure your website plays nicely with the translation software built into most web browsers.

For example, if your website is built on WordPress, there are a number of free translation services available as a plug-in.

Along the same lines, the Americans with Disabilities Act (ADA) requires many government and public entities

to make their websites accessible

to people with disabilities.
This usually entails allowing for text-to-speech technology to aid those with visual impairments along with additional text tags to help users who might not be able to see or hear your audio or visual content.
Making your website compatible with these accommodations is a simple step you can take to make all members of your community feel welcome.
School Website Mistake #3: Having Broken
Links
When a p
arent or guardian visits your website, you want to do more than just give them information. You want to get across the impression that your school is competent and reliable.
Just as you would be embarrassed if the copy on your website were full of grammatical errors, you should be equally attuned to the usefulness of the links you provide. Broken links — links to
outdated or non-existent web pages — are frustrating for users and make
the owners of the website look sloppy and inept.
Websites have two kinds of links: internal and external.
Internal links send users to different parts of your website. These can sometimes break during redesigns. Even if you're only revamping a small part of your website, check the rest of your website to ensure your links are still sending users where they want to be.
External links are links to websites you don't control, such as local news reports or social media posts. Often, these links work fine for years, but suddenly the news organization or social media company changes something on their end, and your link suddenly goes to the dreaded FILE NOT FOUND page.
To keep the above latter scenario from happening, host as much of your content as possible on your own website or social media channels where you have control over it. For links you cannot host, run a simple broken link checker quarterly to ensure you don't have any of these on your website.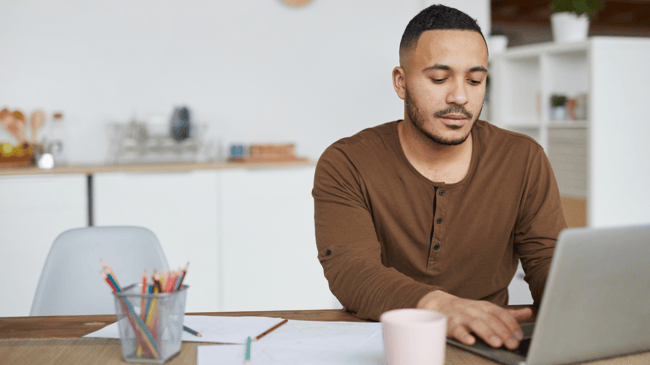 School Website Mistake #4: Having No SEO
If someone knows the name of your school, that's great. They type it into Google, and bam! There you are.
But what if they don't know your school's name?
What if they Google "best STEM school in [your city]" or "which junior high is the best in [your city]?" In these instances, you are depending on Google to return the results. And to do that, Google uses its complex algorithm to show answers based upon Google's own internal ranking of which website it thinks answers the searcher's question best.
But did you know that there are ways to help Google rank you higher? This strategy is called search engine optimization (SEO) — and it needs to be a key part of your website strategy.
SEO is the art and science of tailoring your website's content and using tags to improve your search rank in the eyes of the search engine.

Google is pretty smart and can read your website to try to return the best results, but giving it a little help goes a long way.

SEO is about describing your website's content to Google so that Google will rank your website when people are searching for schools in your community.
There are many different tactics to help improve your school website's SEO, but without getting too technical, here are a few simple ways that you can do some basic SEO enhancements even if you are a non-technical person:
1. Pick Your Keywords
School searches are very local, so it's a good idea to employ the name of your community and other big, identifying aspects of your school, like "Santa Fe Charter" or "Pittsburgh STEM Magnet."
Once you've settled on your keywords, make sure to use them in your web copy (the actual text on your site) without sounding spammy. You can learn more about "keyword stuffing" here.
2. Use Tags and Metadata
When building a web page, the computer code allows you to include information that isn't shown to the user in the form of descriptions of the page, the content, even graphics.
Search engines like Google look at this "metadata" as well as what's on the screen, so make sure to use it to your advantage and include your keywords here as well. If you are using WordPress for your school website, download the plug-in Yoast. It will give you an easy interface to add these tags.
3. Register Your Website with Google Business Profile
This is a free service Google provides to verify your school on its website. It makes it easier for your school to be found on Google and Google Maps. Once you've verified the information, Google's search engine knows to trust your website and will likely raise it in their search rankings.
Of course, you can also outsource all your SEO work by using a platform like SchoolMint Engage. With Engage, SchoolMint will help you optimize your school website's SEO so that prospective families can find you easily via Google.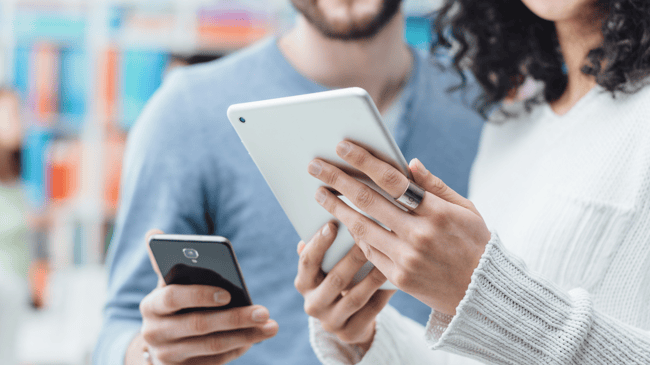 School Website Mistake #5: Hiding the Enrollment Page
This is the biggest mistake public school websites make. As mentioned before, your website's first purpose is to drive enrollment. The enrollment section on your school's website should be the most prominent part.
Don't bury your enrollment information several pages deep into your site. This might be your only chance to communicate with a particular family, and every click they make is an opportunity to lose them forever.
To increase your chances of enrolling students, place your enrollment button or link in an easily viewable, accessible location on your homepage. This will minimize the amount of clicks a prospective family has to take.
Along these same lines…
School Website Mistake #6: Targeting the Homepage at Your Current Students
There's an impulse for many schools to target their website to existing students. After all, these students and their families are your school community, so their needs and concerns are at the top of your mind.
However, because you are in close communication with your existing students and families, your website shouldn't be your primary form of communication with them.
You already have their parents' and guardians' phone numbers and email addresses, and you talk to these students directly every day. For these current students and families, use your existing communication platforms:
Text messages
Emails
Social media
Direct mail
Things students can physically take home
Instead, target your website toward prospective students and families who you might not be able to reach otherwise.
Your website will be the foundation for most families' first impression of your school.
Keep this in mind when creating your homepage.

Make sure your graphics and messaging are crafted to appeal to these prospective families.

Ensure you have the information they need about enrollment: links to sign up for tours, important dates, deadlines, and such.
Ensure this information is prominently displayed as well. Do you have an upcoming enrollment deadline or open house? Put that information front and center!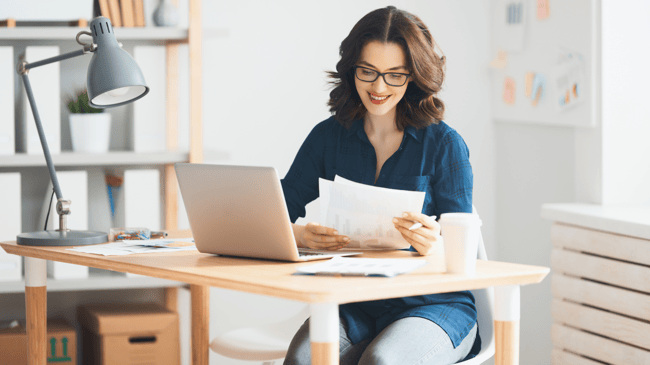 School Website Mistake #7: Not Answering the Question of

Why
When tailoring your website for prospective families, don't stop at giving them basic information. You aren't just trying to inform these parents and guardians. You need to grab their attention and let them know why they should choose your school.
Think to yourself what your prospective families need and how your school can give them what they need.
Think about how your school can fill a need for your target families and their children. What can you give these students that nobody else can? It's the answers to questions like these that will grab a family's attention and lead to more students coming through your doors.
School Website Mistake #8: Using Too Many Words and Not Enough Pictures
With apologies to your English teachers, it's an unfortunate truth that nobody likes to read. Or, at least, they don't like to read more than they have to.
In general, internet users skim (or just plain skip) big blocks of text.
Keep your website copy short and to the point!
Pictures, on the other hand, catch the user's attention. And pictures can often evoke emotional connections easier than words alone.

A photo of your principal along with a short welcoming note will do more to humanize your school than a long-winded letter — no matter how well you craft that letter.

Also, look for ways to incorporate video into our website.
Videos are a great way to showcase the breadth of your school community and your school's facilities, and a short, well-produced video will keep families more engaged.
Often, a video will be more memorable than any written description.
School Website Mistake #9: Having Too Many PDFs to Download
Running a public school means a lot of forms and paperwork. While this paperwork may be unavoidable in your office and classrooms, try to keep it off your website as much as possible.
A large number of families will be accessing your website on mobile devices. And mobile devices often don't do a great job displaying PDFs.

Don't assume families have easy access to printers.

Prospective families visiting your website are looking for an online experience, so make sure you are providing that instead of linking old brochures or handouts.
If there's a form you want families to fill out, make it an online form that is easy to complete on a mobile device. The goal is to make the process as frustration-free as possible for prospective families.
A platform like SchoolMint Enroll lets families enroll and submit the necessary enrollment forms — birth certificates, immunization forms, etc. — all from a parent or guardian's mobile device.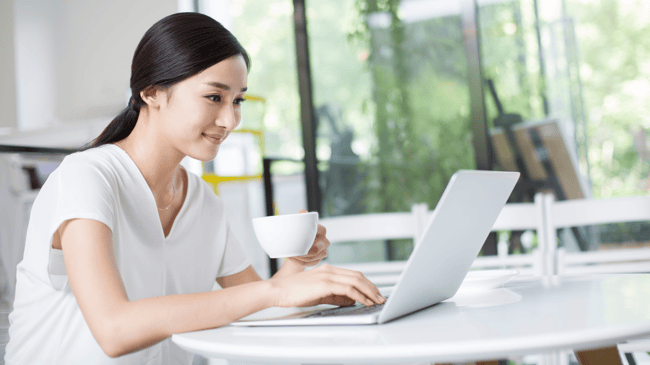 School Website Mistake #10: Not Using Google Analytics
Just as your school uses data to improve performance in the classroom, your school needs data to evaluate the performance of your website.
Google Analytics, which has both free and paid versions, can give you insight into who is using your website and how they are using it.
For example, Google Analytics can track information about your users, such as their location and what kind of device they are using to access your website.

Google Analytics can see what keywords are bringing web searchers to your site and which parts of your site they are using the most.
Using this information, you can increase your traffic by refining your keywords. This information will also help make your site more useful by prominently displaying the information users are searching for most.
How to Improve Your School's Website
These days, every school has a website. But few of them use it to its fullest potential.
By avoiding these 10 school website mistakes, you will be well on your way to making your website an asset that draws families to your school — subsequently increasing enrollment and making your school community stronger for years to come.
If you want more personalized guidance into how you can improve your school's website, SchoolMint offers strategic marketing solutions for K-12 schools. Our marketing audit service can help you identify the strengths and weaknesses of your school or district's website.
We also offer SchoolMint Engage, a student recruitment and digital marketing platform for K-12 public schools. Engage can help you with:
Search engine and social media advertising for your school

Creating a user-friendly, laser-focused student enrollment microsite

Online reputation management with school review sites

Improving the SEO of your existing school website
No Comments Yet
Let us know what you think