How to Measure Success: PBIS in Your School
10 min read
Jan 20, 2022 8:00:00 AM
The positive behavioral interventions and supports (PBIS) framework makes a real difference in schools across the country.
Incorporating positive behavior interventions and supports (PBIS) in the classroom as part of your overall positive behavior reinforcement plan maximizes impact and sends a consistent message to students: If you behave in a positive way everywhere on campus, you will be rewarded.
This means school leaders and teachers routinely reinforce behaviors across the school, especially where students spend most of their time — in the classroom.
However, without a digital school-wide positive behavior reinforcement program in place, many schools struggle to collaborate across grade levels and departments.
This offers little to no consistency for students in a few ways:
The behaviors that teachers identify and the behaviors they reinforce often vary.

Students have different standards to meet depending on whose class they are in.

A teacher's standards may not align with administrative initiatives and school standards. They are chosen because they are important for that individual teacher.
Whether your school is looking to address discipline issues, increase parent or guardian engagement, or make a positive change in behavior across campus, implementing a school-wide PBIS system can support your school's positive behavior reinforcement initiatives in an equitable, consistent manner.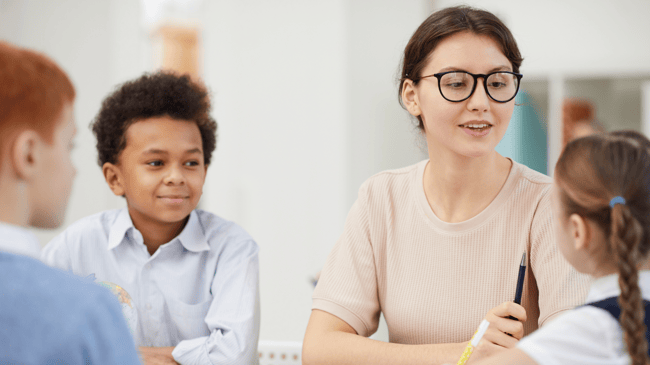 Why PBIS Works
Positive behavior interventions and supports programs can have a powerful impact on schools. No matter the goal for your PBIS program, your school's climate and culture profoundly affects student achievement and behavior, so understanding what makes a PBIS program successful is an important first step.
Two notes about climate and culture:
School climate is the quality and character of school life. It is based on patterns of student, parent/guardian, and staff experiences within your school.

The culture of a school is largely determined by the values, shared beliefs, and behavior of students, teachers, and staff within your school. It's reflected in the school's social norms.
Having clear behavioral expectations encourages a positive, respectful school climate and culture. These expectations are essential to maintaining a safe, supportive school community.
Reinforcing students' good behaviors helps shift discipline strategies in a positive direction, offering schools an opportunity to look at education not only for how it contributes to children's individual development but also for how it contributes to wider social good.
Discipline, Teacher Rapport, and Family Engagement
Teachers routinely face behavior issues and conflicts in the classroom, but there isn't much time to spend working on these issues. In this scenario, teachers must take a reactive approach to discipline rather than a proactive, interventions-based approach that stops negative behavior before it becomes disruptive.
Unfortunately, the reactive approach can lead to a decrease in academic achievement without actually addressing the issues that led to the initial problem behavior.
When students are distracted, befuddled, or intimidated, learning decreases.

When classroom distractions are minimized, learning increases.
With a school-wide PBIS program, schools can ensure that all students are encouraged and treated fairly. It works like this:
The school determines the rules.

Leadership then creates a strategy so that teachers and staff can be proactive with interventions and rewards.

Students and parents/guardians are told the rules.

Everyone knows what's expected of them.

Teachers track the students' behaviors.

School leaders get data to inform decision-making and — if needed — revisit their behavior management strategy.
All students have the opportunity to participate in PBIS regardless of their academic performance, and they are more motivated when they know what is expected of them. With PBIS, students who need outward motivators are apt to work for something they want, keeping them engaged and encouraged.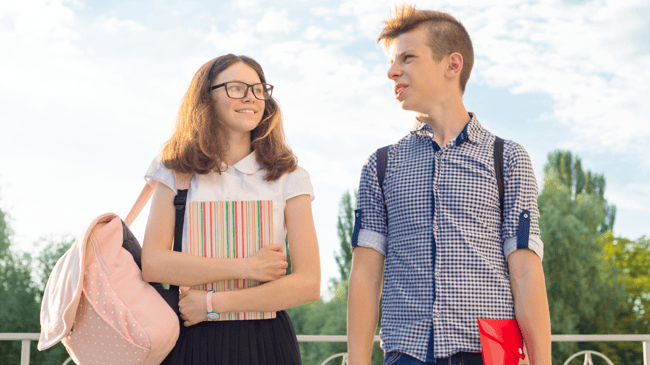 The Circle of PBIS: Families + Teachers = Success
Focusing on family-student engagement gives parents and guardians the opportunity to know what's happening at school. This creates a more inclusive learning community where families help teachers redirect behavior by focusing on the at-home component of discipline. In this way, the child is receiving the same message both in the classroom and at home.
Having a program that provides a real-time community update where teachers, administrators, families, and students all have the same information allows for the most collaborative effort in educating and raising today's youth.
Defining Success with PBIS
Before we can measure success, we must define success. Alongside traditional measures of literacy, numeracy, and graduation, positive reinforcement of appropriate behaviors can be incorporated into a more meaningful definition of school success.
PBIS is a research-based architecture. It addresses behavior through a prevention-oriented structuring of interventions and supports in an hierarchical, progressive manner. The purpose is to improve behavioral and academic outcomes.
Example: Rather than rewarding students who were randomly "caught" doing the right thing — like being prepared for class, committing random acts of kindness, or wearing proper uniform — having a technology-based PBIS management system assists schools by making it quick and easy for teachers and administrators to reward students for meeting specific, recurring behavior expectations.
PBIS assists schools in moving toward school-wide behavior systems that measurably address the entire school's progress toward tangible goals. This impacts all students in all areas of campus:
The classroom

Areas outside the classroom (hallways, restrooms, cafeteria, and playgrounds)

The individual students with challenging behaviors
These systems also:
Define school rules and expectations

Provide training about the rules

Offer feedback through acknowledgements and corrections
The school will focus on three to five behavioral expectations that are positively stated and easy to remember. PBIS alters environments, teaches appropriate skills, and rewards appropriate behaviors.
In other words, rather than telling students what not to do, the school will focus on the preferred behaviors.
A key to the success of any discipline program is that disciplinary actions need to be clear, and consequences need to be consistently and fairly applied. Equity is key to any student behavior management plan.
Measuring Success with PBIS
Many schools implement a school-wide system of discipline or positive behavior support without monitoring its effectiveness on a regular and frequent basis. Regular monitoring and evaluation are needed to:
Prevent ineffective practices from wasting time and resources.

Improve the efficiency and effectiveness of current procedures.

Eliminate elements of the system that are ineffective or inefficient.

Make modifications before problem behavior patterns become too durable and unmodifiable.

Ensure equity and fairness remain strongly present in interventions and rewards.
The school-wide PBIS process emphasizes systems that support the adoption and durable implementation of evidence-based practices and procedures. They fit within ongoing school reform efforts.
An interactive approach — one that includes opportunities to correct and improve four key elements used in school-wide PBIS — should focus on:
Outcomes

:

Outcomes are academic and behavior targets that are supported by students, families, and educators.
Data

:

Data can be used to support success or identify barriers. This information is used to determine your school's current state, need for change, and effects of interventions.
Practices

:

Schools attain their goals through interventions and strategies that are rooted in evidence-based practices.
Systems

:

Schools must have long-term systems that will maintain accurate, durable PBIS implementation for the long haul.
Measuring Success with Intangible Outcomes
Imagine a Monday morning at your school. Parents are happy and involved. Students are eager and engaged. And your teachers are joyful and fulfilled in their jobs.
PBIS and school culture work hand in hand, each reinforcing the other.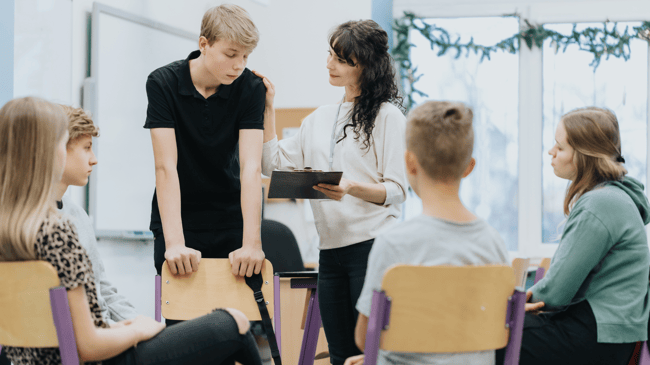 School climate changes when people are caught doing something right. There is an excitement and buzz about everyone working together to make school a better place to work, learn, and grow — and it is reflected in teacher, student, and parent and guardian attitudes:
With a school-wide positive behavior system, students have their academic needs met and build a concept of self-worth, which may not otherwise develop.

Negative comments or punishments disappear. Positive comments, encouragers, and motivators reign throughout school.

Students surrounded in an environment of "you can" and "look at your greatness" view themselves differently.
When there is open, positive communication between families and schools, teachers spend more time teaching and less time disciplining while families reinforce their child's school behaviors at home. This provides more support to teachers and students alike.
Moreover, by recognizing, respecting, and accommodating the availability of families, encouraging family participation is key to getting them to collaborate with the school.
You can involve them through discussing family priorities, setting goals, and developing a team partnership where the family understands the support is ongoing.
Tools to Measure PBIS Success: Analytics
You can measure success in many ways. While one school measures success through intangible outcomes — such as school climate and a quality learning environment — another school may rely on tangible outcomes, such as numbers, grades, and reports.
No matter how your school chooses to measure success, it's important to measure and track progress to be successful. Why measure success through analytics? Consider these points:
Just as a report card gives a student feedback about their academics, schools need to give students feedback about their behavior and show them what the consequences will be for positive and negative behavior.

Teachers and administrators will both save time by using PBIS and its analytics for data-based decisions.

School staff can be confident that interventions in the primary tier are evidence-based and likely to be effective when implemented with fidelity in their schools.

Administrators should be able to easily see which teachers are awarding points and which points students are receiving. Just as important are areas where data is sparse. For example, are certain priority behaviors not being acknowledged? Analytics give you a school-wide view of what's going on.
There are more benefits for teachers and schools implementing PBIS than just saving time. Administrators and teachers can track the return on their investment.
They will know whether they are getting the results they had hoped for — and why or why not.
Tools to Measure PBIS Success: Reports
Report fidelity is for having evidence that a school's efforts to support teachers and staff in learning and using new instructional and intervention practices and programs are effective. Report fidelity helps school leaders make smart and efficient decisions about improvement strategies.
Without fidelity data to review along with student outcome data, schools resort to random acts of improvement. Schools may stop using programs and practices that actually are effective if teachers are supported in using them as intended.
And then you spend a lot of time and money needlessly starting over.
It is easy to increase the fidelity of your PBIS program by tracking and maintaining records or data reports collected throughout the school year.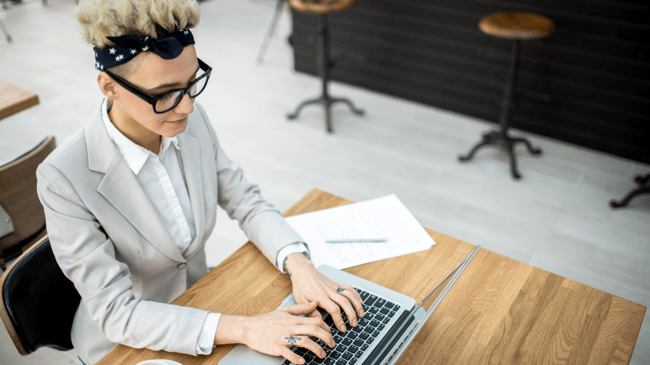 You can use data to assess the current status of your students, check implementation fidelity across your school, and see what effect PBIS is having on your school community.
If you have access to tools that help you keep track of your records, you could monitor school-wide points, daily school activity, and compliance. With a way to track school-wide points, teachers, students, and parents/guardians can be aware of positive points awarded at any time.

School activity records track each teacher's usage. You can also see what attributes were used more or less times — and decide if you will keep your plan as it is or modify it.

This can also be used as a recap to gauge against the goals set. This is a good starting point for a conversation in school about how to tweak a behavior program and decide what data to track.
The Positive Impact of PBIS
A PBIS program can have a powerful impact on schools seeking to improve school climate, reduce discipline issues, and support academic achievement. With PBIS, no one gets left out or left behind. The focus rests on improving student outcomes along a behavioral and academic continuum.
The PBIS approach offers school leaders and staff the opportunity to proactively reduce disciplinary infractions and out-of-school suspensions — and, more importantly, the opportunity to build an overall positive school environment. One where students feel supported and prepared to learn, no matter their background or circumstances.
Applying positive behavior techniques needs to be done fairly and without subjectivity or favoritism. Students generally respond better to a clearly defined discipline policy, which can lead to better classroom management.
In turn, this provides a positive impact on not just students' social–emotional experiences in school but also on their capacity to achieve academically.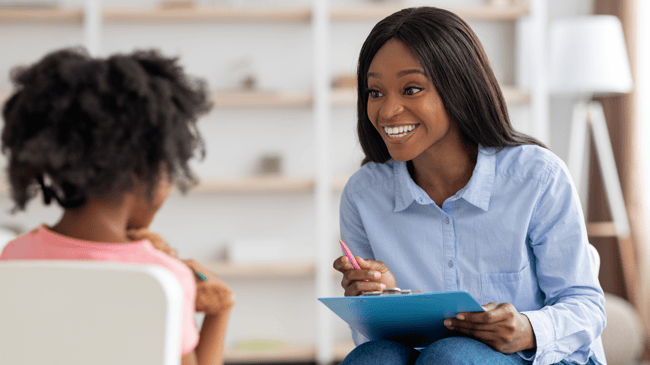 SchoolMint Hero: Focus on Success Through PBIS
SchoolMint's mission is to help administrators and teachers have a profound and positive impact on every student. That's why we believe in the power of positive behavior interventions and supports and have based one of our core platforms, SchoolMint Hero, around its approach.
Hero gets students in class and on time, changing negative attendance patterns. And it motivates students to make good choices through positive behavior reinforcement.
From the front office to the classroom, SchoolMint Hero helps educators make substantial, measurable improvement in these areas and more:
Positive behavior reinforcement

Tardy management

Classroom management

Behavior analytics data
Each Hero school has a dedicated customer success manager focused on each school's overall satisfaction and success with Hero. The customer success manager is a trusted advisor to the school, offering support, tracking trends and data analysis, and monitoring overall Hero usage while sharing best practices with each school.
Hero quickly identifies students in need of early intervention and allows teachers and administrators to get involved sooner, bringing students back on track.
Your customer success manager's goal is to build a relationship that lasts over years and to be your partner in pursuing success — success that's defined by student achievement.
No Comments Yet
Let us know what you think