ChangeAgents in K-12 Podcast: 2021 Episode Roundup
7 min read
Dec 15, 2021 5:22:09 AM
In this end-of-year wrapup, we've collected all episodes of the ChangeAgents in K-12 podcast. Read on to see what you may have missed or to return to a favorite guest interview!
The ChangeAgents in K-12: Motivating Transformation in Education podcast features interviews with top educators, practitioners, and leaders discussing significant topics related to K-12 education.
Join the conversation and our guests as they share personal experiences, best practices, and compelling research all revolving around one common goal: enacting change in education.
Hosted by SchoolMint's chief academic officer, Dr. Chris Balow, ChangeAgents in K-12 is your source for engaging interviews with prominent school leaders and education experts from all walks of life.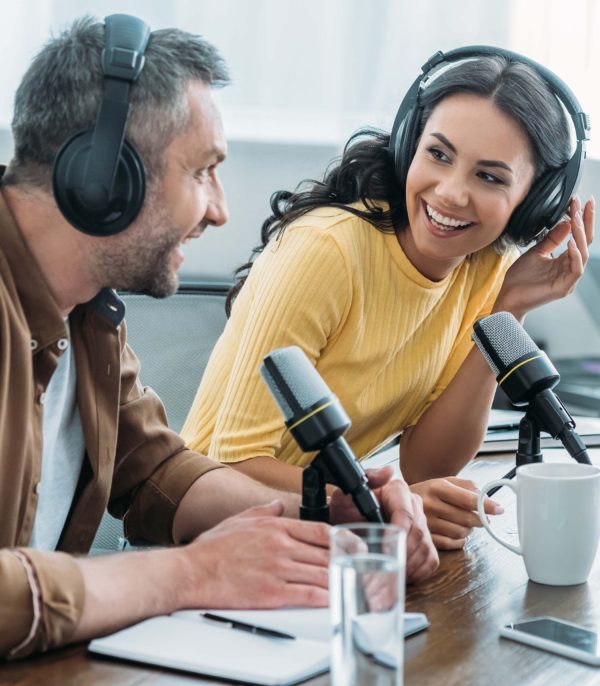 ChangeAgents in K-12: Season 2 Streaming Now
This fall, Dr. Balow kicked off season two. We will continue streaming season two into 2022, and you can expect many more exciting, informative, and thought-provoking interviews with school and district leaders across the United States.
Five episodes of season two have launched this year. Start listening here, or listen and subscribe to ChangeAgents in K-12 on your favorite podcast platform:
And if you can't listen to audio files or prefer to read, no worries — we provide a complete episode transcript for each one.
ChangeAgents in K-12: Season 1 Episodes
Season one wrapped up earlier this year for a total of 28 episodes, and we've provided you with a list of each episode, guest interview, and summary below. Click the episode title to visit the page to listen, learn more, or access the full transcript.
Guest Dr. Scott McLeod engages in a compelling discussion about how schools can work to transform education in a way that can increase student motivation, critical thinking, and preparedness for the real-world — and why the post-pandemic era may be just the time to do it.
Listen in on this in-depth discussion on positive behavior interventions and supports (PBIS) and social-emotional learning (SEL) with guest Dr. Don Kincaid. He discusses key factors to school success and areas of possible deficiencies as well as points of concern stemming from closures due to the coronavirus pandemic.
How has the pandemic affected students, and how should schools address these needs when preparing to reopen? Dr. Howie Knoff provides valuable answers to these questions and shares five critical components necessary for success.
In this school spotlight, guest Dr. John Marschhausen, superintendent of Hilliard City Schools, shares district information and answers questions related to the pandemic closures. Dr. Marschhausen also provides insight into how districts can plan to meet students' needs.
How do we define transformation in education and what challenges lay ahead? Guest Gary Soto provides an extensive dialogue on what schools need to focus on in order to become truly transformational.
In this school spotlight, guest Dr. Phil Downs, superintendent of Southwest Allen County Schools, offers thoughtful dialogue on preparations and practices that have been most beneficial to his district during the pandemic. Dr. Downs also notes challenges they've faced, preparations for reopening, and more.
With all the recent events, what considerations must schools take into account when it's time to reopen? Guest Dr. Dennis Carpenter discusses challenges and the changing landscape of education from both a safety and social justice standpoint.
In this district spotlight, guest Dr. Kent Scribner, superintendent of Fort Worth Independent School District, shares their response to the pandemic. Dr. Scribner also discusses leadership in times of crisis and how Fort Worth ISD is working to meet student needs through the Leadership Academy Network, a five-year partnership with Texas Wesleyan University established to sustain the rising academic achievements of the district's five Leadership Academies.
Guest Dr. Doug Reeves takes a deep dive into equity, excellence, and student engagement, sharing information on his personal research, common obstacles, and best practices — as well as where you can start.
What do SEL and school climate efforts look like in practice, and how can we continue to improve? Guest Heather Anderson discusses strategies used in the Charleston County School District and the "layers" school leaders should consider to realize a climate and culture that supports everyone.
Guest Dr. Stacy L. Scott, head of behavioral and mental health services for Montgomery County Public Schools, discusses how to make equity work in schools, including what challenges may be faced and the characteristics to promote organization success. Lean into this conversation on how school leaders can transform their organization so all students can succeed.
In this district spotlight, guest Dr. Dennis Peterson, superintendent of Minnetonka Public Schools, shares lessons learned from his 50+ years of experience, explains the unique challenges of being an open enrollment district, and discusses ways they have worked to champion innovation in order to make their schools stand out.
Guest Dr. Kate Anderson Foley shares her thoughts on educational social justice, including anecdotes from her personal and professional journey. Hear her thoughts on policy reform and what motivated her to write a children's book on helping young minds make sense of discrimination and prejudice.
Guest Dr. Elliot Washor, co-founder of Big Picture Learning, joins us to share the impact of his organization and their work to foster learning spaces where students can freely and courageously pursue their passions and interests. Over the past 25 years, Big Picture Learning has worked to innovate and change education, and Dr. Washor discusses the student-focused learning model at the center of their student success.
Are you telling your school's story? Guest Nick LeRoy, founder and president of Bright Minds Marketing — and now SchoolMint's chief enrollment officer — examines the rise in school choice and its effect on recruitment and enrollment, providing detailed ways schools can be competitive and transition into more customer-centric organizations.
Guest Dr. Rachelle Dene Poth — educator, lawyer, and author of Unconventional: Ways To Thrive in EDU — explains the importance of being a connected educator and how unconventional teaching can change engagement and outcomes for students. Poth's approach has helped countless students reach their goals; her number one reason for continuing to share her knowledge and experiences with other educators.
How do we define learning, and how can educators support powerful learning in schools? Guest Will Richardson, former educator for 22 years and co-founder of the Big Questions Institute, examines these questions and how fearless inquiry can lead educators to transformative student outcomes.
With a compelling discussion of trauma and brain science, Dr. Lori Desautels, assistant professor at Butler University, explains how educators can use educational neuroscience to better understand student behavior and inform disciplinary strategies.
Guest Joe McKown discusses some of the challenges faced in education — including poverty, absenteeism, student behavior, and school climate — and provides data and insight to empower educators to meet these challenges.
How can we build a more inclusive system in order to make things better for all? Join guest Dr. Kenneth Magdaleno as he discusses his personal journey and the work of the Center for Leadership, Equity, and Research (CLEAR), which strives to meet that goal by providing resources to develop leaders, address inequity, and facilitate educator collaboration.
In this district spotlight, Tony Sanders, superintendent of Illinois School District U-46, describes his professional journey to leading the second largest school district in Illinois. He discusses topical district issues, such as budgeting, Covid challenges, district communication, and how his district is working to provide access to unique programs and school choice for all students.
Guest Dr. Walt Griffin, Superintendent of Seminole County Public Schools, shares how his district's focus on building relationships, changing the culture, and taking good care of both staff and students has led to improved student outcomes and the designation as one of the 100 healthiest places to work.
How can districts engage with their community and encourage their students to succeed, regardless of their situation? Dr. Martinrex Kedziora, superintendent Moreno Valley Unified School District, explains how his district's focus on building relationships, increasing unique opportunities, and telling their district story have been critical pieces of their continued progress.
Dr. Deirdre Pilch, superintendent of Greeley-Evans School District 6, describes difficulties, triumphs, and best practices for both her district and the role of superintendent in general, offering some valuable advice for up-and-coming school leaders.
Guest Jerry Almendarez, superintendent of Santa Ana Unified School District, discusses the use of "strategic foresight" in order to plan for, innovate, and meet the challenges of our new educational environment, such as declining enrollment and social-emotional well-being of students and staff.
What is the relationship between literacy and social-emotional learning? Eileen Murphy, founder and CEO of ThinkCERCA, joins the podcast to discuss how building student engagement and confidence in constructing knowledge can lead to achievement across content areas and help connect students to each other and the world around them.
Guest Dr. Herbert Monroe, assistant superintendent of Caroline County Public Schools, shares his enthusiasm for education and inspiring personal experiences in an engaging dialogue on generating lasting change for the betterment of both students and educators.
In this District Spotlight, Dr. Devon Horton, superintendent of Evanston/Skokie School District 65, details how his district is actively working to recruit and retain high-quality teachers, reduce student suspensions, and use data to lead to actions that will impact their schools for years to come.
---
If you can't listen to audio files or prefer to read, no worries — we provide a complete episode transcript for each one on each episode's page.
No Comments Yet
Let us know what you think