Pros and Cons of a Centralized Enrollment Office
7 min read
Nov 9, 2023 8:00:00 AM
In the world of school enrollment, there's no one-size-fits-all solution to handling enrollment.
As an enrollment consultant who helps schools improve their enrollment strategies, I wish there were magic answers to all of your enrollment questions. But in truth, there's no perfect solution or singular "best" way to operationalize enrollment within your district or school network.
Centralized: Some school districts or networks, mostly larger ones, have a centralized enrollment office. This is where ALL enrollment-related tasks are completed. It's also where parents are sent if they have any questions about enrollment or registration.
Decentralized: Some schools have decentralized enrollment. This means each school is responsible for managing the main enrollment functions of both attracting students to their school and actually doing the process of enrolling students, whether they are managing a lottery or a traditional enrollment process.
And to complicate matters even more, there are some places — like Indianapolis — where both traditional public and innovation charter schools manage their own marketing and registration, but the actual enrollment lottery is managed through a unified enrollment system run by a third party.
So now that the vocab lesson is out of the way, which way is best?
There's nothing I love more than a pros and cons list, so let's get started with the why and why-nots of centralizing your enrollment processes.
Pros of a Centralized Enrollment Office
1. Quicker and Easier to Implement Changes
This is a big one! When you have one cohesive team who handles all of your enrollment tasks, it's pretty easy to implement new changes.
A new enrollment software, new attendance boundaries, or a change in grade level caps is much easier to communicate to one team located in one place than it is to communicate to 40 separate school principals who may or may not recognize the importance of enrollment policy changes.
2. Easier to Track Data
When all of your data is held in one spot and managed by one team, there is MUCH less chance for things to fall through the cracks. Accurate historical data is critical to a successful enrollment marketing strategy.
You need to be able to identify patterns and trends as well as accurately predict enrollment year over year — and it's much easier to do this within one comprehensive system rather than piecing it together from individual schools who, let's face it, probably don't have enough time in their day to commit to keeping enrollment data clean and consistent.
3. Balancing Enrollment and Programming
Balancing enrollment across a district is something that obviously needs to be held at a centralized level.
Whether your district needs to redraw boundaries, identify where a new dual-language school should be located based on demand, or figure out which schools will be offering before and after care, this is something that, realistically, cannot be held at the school level.
Having all enrollment-related processes — including strategic decisions on programming and enrollment balancing — under one roof can make a lot of sense.
4. Removes Administrative Burden from Schools
This is perhaps the best argument for a centralized enrollment office for a larger district or network. Principals and school staff are busy. That's not a surprise to anyone. And often, their roles are fairly reactive in nature:
Responding to a parent's concern
Figuring out coverage for the Kindergarten team, all of whom are out with the flu
Conducting a fire drill
…and that's just before lunch!
Asking school staff to come up with a marketing plan, handle their own enrollment, and fill each grade with the correct number of students who all live in the right area can be a big task.
And with their plates already full with running a school, this can often end up on the "do when they have time" list — which, let's face it, isn't happening anytime soon.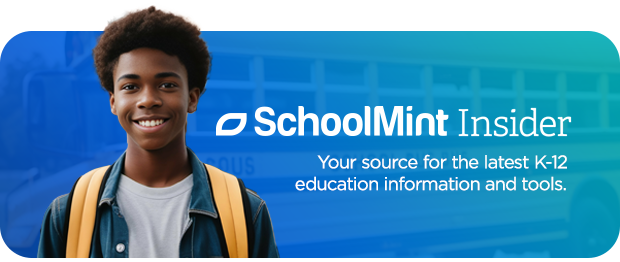 Cons of a Centralized Enrollment Office
1. Schools Are Better Positioned to "Sell Themselves"
In a large district, a centralized enrollment office isn't able to "sell" a family on a school in the same way that the actual school is. Parents don't often get excited about a district in the same way they get excited about the school their child will attend.
The unique character and atmosphere of a school is something you can't sell if you haven't experienced it. And that's why schools are really the best positioned to sell families on the experience their child will have at their school — because they are the ones delivering that experience day after day!
For example:
Does the district office know that Ms. Johnson's Kindergarten class partners with fourth graders to make sure they have a "buddy" at school to look out for them?
Are they able to share that Mr. Hayes does a "pioneer day" every year where students learn and live like they did back in 1895?
It's been a while since I was a fifth grader, but Mr. Hayes' pioneer week was the BIGGEST rite of passage students had at Burk Elementary school. Thanks to that experience, my parents still have a photo of me in an old-school bonnet playing hoop and stick in their living room.
These are the experiences that make the school culture special and get families excited about a school, and a centralized district office just can't sell an individual school like the school itself can.
2. Misplaced Accountability for Enrollment and Retention
A good school with a warm, welcoming culture will have stronger enrollment potential than a school that's struggling to meet students' needs.
Regardless of what the enrollment office does or doesn't do, the school's leader is responsible for the experience students and families have at their school. So it follows that they should be, at least in part, responsible for their own enrollment and retention.
If accountability for enrollment is exclusively held at a centralized office, it takes away some of the natural responsibility a school has for enrollment and retention.
In reality, individual schools and their staff are the biggest drivers of enrollment and retention.
When we take away the accountability for this, we end up with schools that don't see a point in doing the "right" thing from a marketing standpoint. If a school doesn't have accountability for retention yet their poor school culture is driving kids out of your district, that's a real problem that can't be fixed at your enrollment center.
If a school chooses NOT to do the necessary marketing functions that only the school can do — like running their social media accounts, having a booth at community events, or leading awesome tours — enrollment will suffer. And the enrollment center can't really do much about it without buy-in from the school.
If everyone thinks enrollment and retention is "someone else's" job, it will never improve.
Additional reading:
3. Community Knowledge
As most of us know, even neighborhood communities in the same district often have different personalities and cultures.
One benefit of holding accountability for enrollment at the school level is that school staff who work in these schools typically have a much stronger sense of understanding of their community's needs and desires.
Your principal probably knows what their families want in a school, what places families visit on the weekends, and where they get their information from. All of these are critical to a successful enrollment marketing strategy.
When you centralize this information and this process, you miss out on the unique and authentic insights held at the school level.
4. Parent Experience
As I mentioned earlier, parents don't get excited about school districts in the same way they get excited about their child's actual school. So when parents are "shopping" for a school, they often contact the school first.
They don't want a tour of the district, and they don't want to meet the enrollment office staff. They want to meet their child's teacher and see the classroom where their child will be spending a large portion of their time over the next year!
When a district centralizes their enrollment operations, schools often push new families to the enrollment center rather than get them excited about the experiences and opportunities their child could have at the school itself.
As an enrollment and marketing consultant at SchoolMint, I've been a part of a lot of secret shopper school tours.
In my work conducting secret shopper engagements, I've pretended to be a prospective parent, engaged with a school, and reported back with my findings.
Without fail, schools with centralized enrollment centers connect me to the enrollment center rather than answer my questions themselves. Then I chat with the enrollment center, who is ready to have me fill out paperwork, even though I just wanted to find out if I even liked this school!
The enrollment center is there to tell me HOW to enroll, but the school should tell me WHY to enroll.
In schools who are responsible for their own enrollment, I often have a much stronger initial experience, one where schools are welcoming and excited to tell me about themselves!
So what's a school district to do? Do you risk giving the parent a bad experience when school shopping in favor of operational simplicity? Or do you prioritize data and forecasting and risk losing out on the ability to sell schools authentically to parents?
Well, there's no right answer, but there are better options depending on your situation:
If consistency, data, and process integrity are your priorities, a centralized enrollment office might make sense.
If increasing enrollment and marketing your schools better is the priority, consider holding enrollment responsibilities at the school level.
As you can see, there's a lot to be considered when it comes to how to structure and operationalize enrollment within a large district.
And while there isn't an easy answer to "which is best," there is an easy way to find out if your enrollment process is encouraging to prospective parents or causing them to look elsewhere — a secret shopper from SchoolMint.
If you REALLY want to know what your prospective parents are experiencing and get concrete, actionable recommendations from a friendly enrollment expert, get in touch today!