How to Engage with New Families Before the First Day of School
6 min read
Jul 5, 2022 8:00:00 AM
Here are some easy ways to keep families engaged, involved, and excited before the first day of school.
If you're working in student recruitment or admissions, you know how critical the window of time from registration to the first day of school is. And, unfortunately, you also probably know that the longer that window between events is, the less likely it is you'll see that student on the first day of school.
This is why staying in frequent contact with new and enrolling families should be a priority for your school.
After all, since these families have already demonstrated interest in your program and committed to attending, the last thing you want is to lose them.
So here are six easy ways to engage families and get them involved in your school before the first day!
1. Host a Welcome BBQ
Who doesn't love a summer BBQ?! Invite your new students, families, and staff to a summer BBQ at your school or a local park. Bring some lawn games, sprinklers, or other activities — and get ready to mingle!
This is a great way for parents and students to meet one another and begin to create relationships that will help take away the first day of school jitters.
It's also a really great way for families to meet teachers without the traditional meet-the-teacher-night pressure.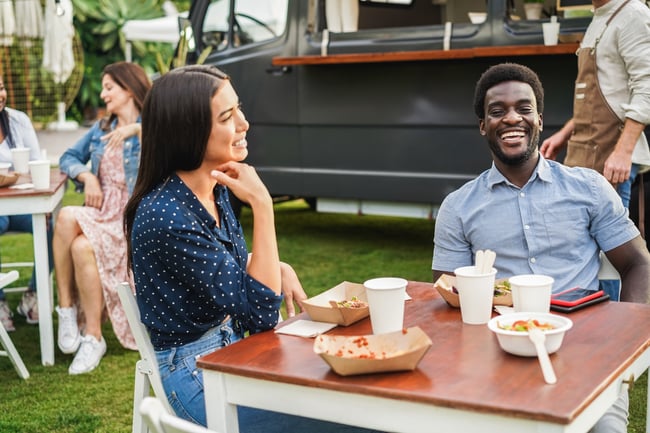 Low on funds? Get creative!
Ask local grocery stores or butcher shops for donations, rent grills or park space from your local Parks and Rec department, and ask your staff to volunteer as the grill master.
Be sure to grab a bunch of photos during the event and post them on your school's social media to welcome your new students to your school family!
2. Preview Day
For entry-level grades, preview days are a great way to introduce students to the school without the first day of school pressure or crowds.
A preview day can be whatever you want it to be, but it's usually a day the week before school starts where students entering transition-year grade levels can walk their schedule, participate in a few activities, and meet their classmates and teachers.
Here are some ideas:
Have a few current student ambassadors around to show your incoming students the ropes by leading student-run tours.
For younger students, plan on inviting parents and keeping the day short and simple. But in the older grades, you can have a full day where students can be immersed in the "school experience."
Make it a fun, engaging day where students can not only meet teachers and classmates but also learn about what makes your school unique.
This is also a really great time to have coaches for sports, clubs, and extracurricular activities available as well — after all, we know that student involvement is one of the top predictors of whether a student will attend and thrive at school.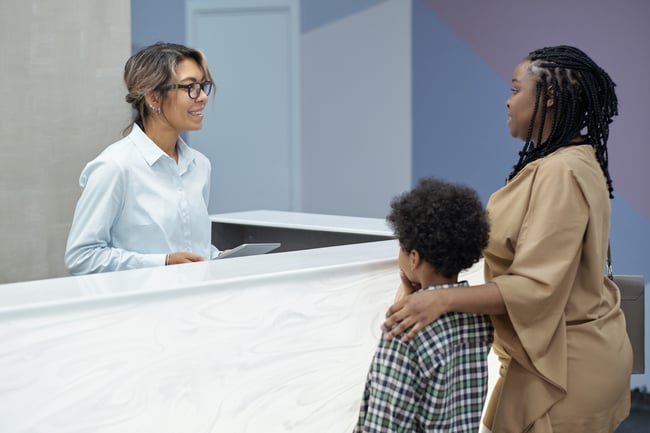 3. Send Them Some School Spirit
Everyone loves getting mail, your students included! Send your students a letter welcoming them to the school, and make sure to include information about the first day of school, upcoming events, and answers to frequently asked questions.
You can even include a printed sign with your logo and hashtags on it for them to take pictures with and post on social media.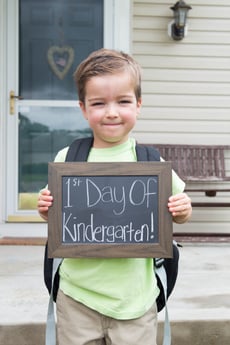 For example, the sign may read, "I'm going to Kindergarten at Freestone Elementary!" #GoGators #FirstDayofSchool
With instructions to take a photo and tag your school on Facebook is a great way to spread school spirit and get some marketing opportunities as well!
This is also a great opportunity to send students something fun — a school-branded yard sign, lanyard, t-shirt, water bottle, or stickers — get creative and send your students something that will get them excited for the first day of school.
4. New Parent Night
If you don't already have them, consider hosting a new parent night. These can be done in-person or virtually depending on your community's needs, but they should be done at a time that ensures the majority of your interested parents and guardians will be able to attend.
If you host yours virtually, it's a great idea to record them and send them to families who sign up during later registration dates.
A great new parent night includes a structured high-level presentation of what families might need to know, introductions to key members of your staff, and plenty of time for parents to ask questions and mingle.
This is a great time for you to have parents sign up to volunteer or join the PTO as well as meet other parents for carpooling or, for younger students, summer playdates.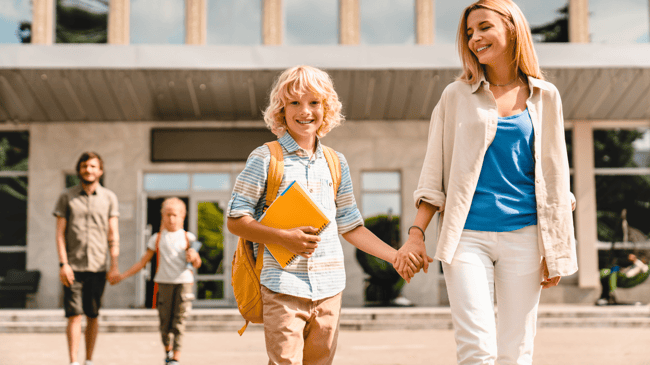 5. Call Them
A phone call is a great way to welcome new families to your school! Enlist some help from your team, and set aside a day to knock out phone calls to incoming families, welcoming them to your school and inviting them to your upcoming events — like your Welcome BBQ.
While making a few hundred phone calls might seem really overwhelming, it doesn't need to be.
Come up with a few bullet points or even a script to make you feel a little more comfortable, then start dialing! Although it might seem like a lot of work, these personal phone calls will go a long way toward making your incoming families feel wanted and welcomed at your school.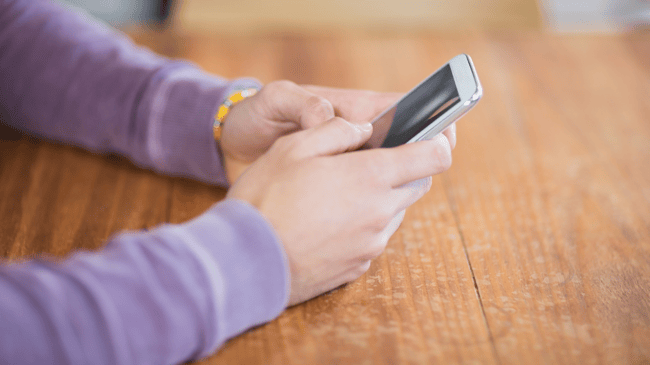 Even better, it gives families a casual, no-pressure opportunity to confirm that their student is still planning to attend your school as well as to ask any questions they may have.
6. But the Most Important Tip…
While the ideas above are fun and engaging, they do take some concerted time and effort.
The most important takeaway is that you NEED to be connecting with your incoming students and families over the summer.
While a BBQ or Preview Day are really great ways to engage with your students, you don't need to do a huge event to make it meaningful. It's more important to do something at all than to do something perfectly.
You know your community better than anyone else, so find a way to connect with your incoming families in a way that is meaningful and exciting to them. Host a welcome booth at the local library, have new students join your school walking in the Fourth of July parade, or invite students to join you at the local park for a field day.
Whatever it is, make sure you leave families enough time to plan their summer around attending!
We recommend at least two meaningful touch points a month during the summer, and while that may seem like a lot, keep in mind that if you aren't doing the work to keep your families engaged and excited, another school might!
Deepen Engagement with Families
The lag time between enrollment and the first day of school might not seem like a big deal to those of us who work in education, but it's a long time for excited parents and students to wait. Make sure new families know they aren't the only ones who are excited for their first day at school by sharing their enthusiasm!
A platform like SchoolMint Connect can help you form relationships with these new families (as well as your current ones).
As a customer relationship management platform — or, as we like to call it, family relationship management — SchoolMint Connect offers follow-up email automation, event management, and more.
With the ideas above and a little creativity, you'll be able to keep your families engaged and excited about the first day of school even over a long summer!