Get Better Faster: What is it, and How Does it Work?
6 min read
Sep 24, 2021 8:00:00 AM
How SchoolMint Grow uses the Get Better Faster coaching framework and approach to advance teacher practice.
Many books live in the SchoolMint Grow office. One of the most important ones is Get Better Faster by Paul Bambrick-Santoyo. It's a bonafide staple in our workspace — as well as in the classrooms and offices of many of our partners.
And while we understand that teaching is a complex and sophisticated endeavor, we also admire the very concrete, practice-based approach from Bambrick and the leaders from the Relay Graduate School of Education.
This post dives into the Get Better Faster approach. What is it? Why is it valuable? We hit the books and reached out to our partners to answer those questions and more for you.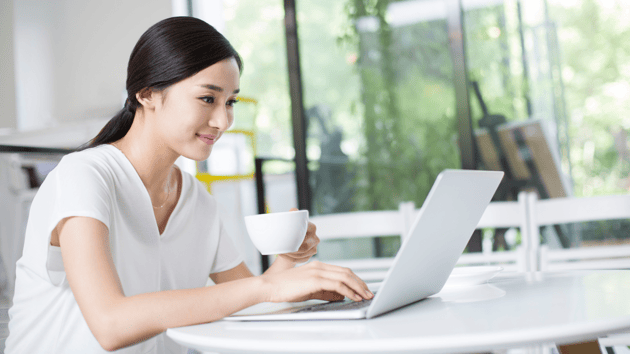 What Does it Mean to Get Better Faster?
In Get Better Faster, Bambrick writes, "…teach the right skill at the right time, and the result is a steady chain reaction of success." That sounds great, but how do you get there?
First, you have to understand what "Get Better Faster" (GBF) actually means.
Bambrick defines better as "More able to meet students' immediate needs." Getting faster is about succeeding early as a matter of immense urgency, "because the more quickly a teacher masters the most important skills of teaching, the more quickly students get to develop the skills of being students."

Accelerate Teacher Growth
The full title of the book includes A 90-Day Plan for Coaching New Teachers.
Though the subtitle implies this plan is targeted at developing new teachers, schools across the country utilize the GBF approach and sequence to accelerate instructional growth for all teachers, regardless of years of experience.
A case study provided in the introduction of Get Better Faster follows Nikki, an instructional coach, and Jackson, a new teacher. While Nikki is coaching Jackson, they have to decide how to tackle a fundamental problem.
Imagine if Nikki had instructed Jackson simply to "make sure your students are following your instructions."

That sounds like a straightforward direction, but is, in fact, fairly abstract.

What does a teacher actually have to do to 'make sure they're following?'

Exactly what actions — or inactions — on the part of the students constitute non-responsiveness?
In this example, Nikki worked with Jackson to decide on what expectations he had for his students.
The outcome: they were to have their fingers on the page of the book they were reading to hold their place, feet on the floor, and faces forward.
These mini-actions showed Jackson that his students were responsive and ready to proceed. The culmination of these micro-actions is what was necessary for Jackson to complete the action step exemplified in the quote above.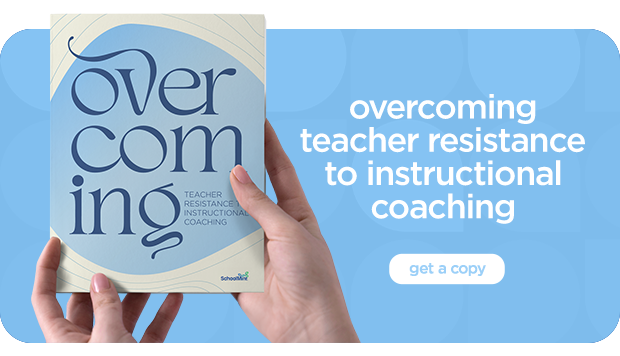 How Do I Get Better Faster?
We should take note of these two core ideas:
"The smaller and more precise the action step, the quicker the growth. Be bite-size, not book-size." –

Leverage Leadership 2.0,

2018

"The purpose of instructional leadership is not to evaluate teachers but to develop them." –

Get Better Faster,

2016
In Leverage Leadership 2.0, Bambrick makes it easy to understand what is needed to make up a great action-step that helps educators like Jackson:
Highest Leverage

: Will this help the teacher develop most quickly and effectively? Is it connected to a larger PD goal?

Measurable

: The action step is what the teacher can practice. It names the "what" (e.g. use economy of language) and the "how" (e.g. give crisp instructions in as few words as possible).

Bite-Size

:

If your teacher can't make the change in a week, the action step isn't small enough!
The Get Better Faster approach answers the question of WHICH action steps will be most effective WHEN in order to advance teacher practice. Bambrick outlines specific sequences along two strands of classroom management and instructional rigor.
Notably, Bambrick recommends action for both concurrently since management must be rooted in a community of learning.
The steps are deliberately scaffolded so that the most essential teaching skills are addressed first.
They are then further broken down "into even more specific actions a teacher needs to take to perform each skill effectively."
What's it Like to Follow the Get Better Faster Approach?
When we reached out to SchoolMint Grow partner Ted Johnson at Pueblo City Schools in Colorado, the goal was to understand the reality of working within the sequence.
We wanted to hear it straight from a district source — in this case, the executive director of continuous improvement and innovation.
Here's what Ted had to say:
How did you implement GBF in your network?
Implementation of the GBF scope and sequence began in our district with schools that participated in the Colorado Department of Education's Turnaround Network.
Leaders of those schools attended the Relay GSE National Principal Academy Fellowship (NPAF) and began using the tool as part of the observation/feedback cycle.
The district expanded the use of this tool by holding "learning labs" where leaders would participate in collaborative walkthroughs at a school to calibrate and discuss action steps in the classrooms that they visited.

What is the best tip or trick you've learned in using the GBF process?
The keys to the GBF process are:
Start with the action step first. Identify the bite-sized, high-leverage step, and then build your feedback protocol around this component.

Spend the majority of your time on the "Do It," allowing time for planning and practicing.

Be consistent and follow the cycle to include multiple touch points with a teacher.
What do you find most valuable about GBF as a coaching tool?
It provides a clear and actionable road map to help leaders and teachers communicate about instruction in a practical and impactful way.
How has GBF made a difference in your school with regard to coaching culture?
Getting Better Faster has changed the dialog that our leaders have with regard to instruction. It has made them more effective in providing targeted and meaningful feedback to teachers.
Get Better Faster with SchoolMint Grow
So we've covered the basics, looked at the core ideas, and heard from a district leader who practices GBF. What's next?
SchoolMint Grow (previously known as Whetstone Education) has been a valuable tool for our partners who understand the value of having one digital home for their coaching data, making it easy to use and act upon.

Tulsa Public Schools

"Sometimes [SchoolMint Grow] is one of the only reasons we are in classrooms, because it makes it super obvious who needs an observation!" — Tera Carr, Principal

Veritas Preparatory Academy
"Our team is loving [SchoolMint Grow]. This is holding us accountable for observing and sparking all kinds of conversations with teachers outside of the platform. Folks are saying, 'Thanks for the feedback. I just tried [XYZ]. Come see.' Also, the principal and I are seeing some trends more clearly just by virtue of systematically writing quick feedback. So great." — Ashley Martin, Chief Academic Officer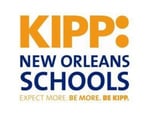 KIPP New Orleans Schools
"[SchoolMint Grow's] API allows us to pull an entire year's worth of data on all 500 of our teachers instantaneously. During peak reporting times, we know that we can pull data quickly without any downtime on our database. Compared to the 20+ academic and accountability systems I interact with on a daily basis, [Grow] is the only one that seems to have planned data extraction and analysis into its product development." — Eric Dupre, Data Analytics Specialist
---
In schools who use the Get Better Faster sequence, SchoolMint Grow makes it easy to assign and manage action-steps, conduct See It Name It Do It observations, generate Get Better Faster reports, and track weekly data meetings.
SchoolMint Grow can be customized to fit your school or district's coaching needs, whether you prescribe to Get Better Faster or a different coaching model.
Our number one goal is to help students by helping teachers, so there is no hurdle too high or action step too challenging.