11 Tips to Create a Stop-Them-in-Their-Tracks School Website
7 min read
Apr 6, 2022 8:00:00 AM
Here are 11 tips for creating a school website that will stop families in their tracks.
Your school's website is your number one marketing tool for attracting prospective families to your school.
In fact, I would guess every single prospective parent and guardian goes to your website prior to calling you, signing up for a tour, or attending an open house.
Making your website an asset that tells your school's story and makes prospective families want to learn more is one of the most important things you can do to improve your school's enrollment. And it's one of the most important things to get right.
Spending money on digital ads to drive traffic to your website will be a waste of money if people can't find what they are looking for or if they don't have a positive experience on your site.
Previously, I wrote about the 10 biggest mistakes I see schools make on their website.
Today, I'm offering 11 tips to create an effective school website.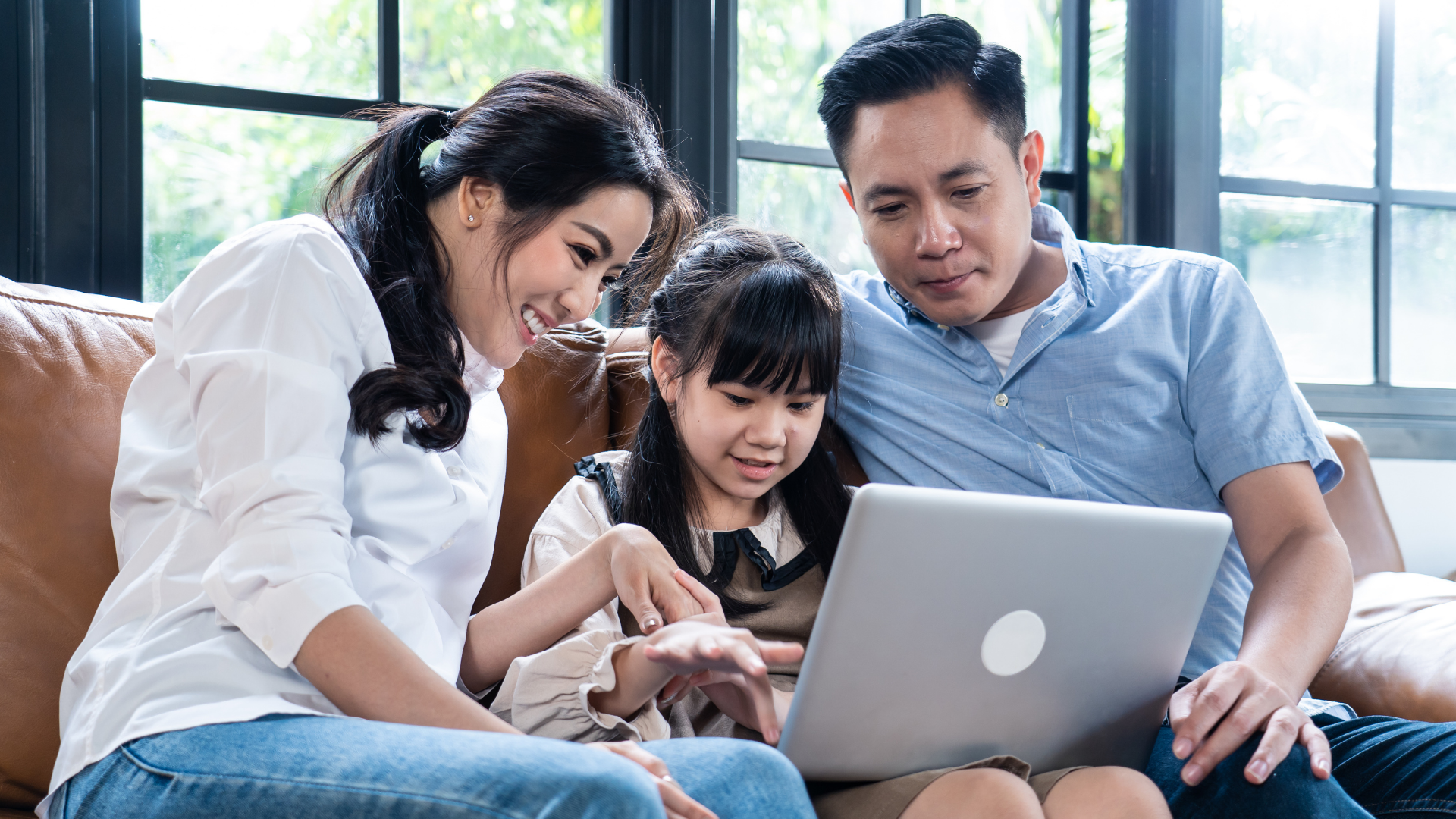 1. Ensure Your School Website is Mobile-Enabled
The majority of traffic on the internet is via a mobile device. In 2020, that number reached 53%. And this number is higher for people in lower socioeconomic classes, who primarily use their phone to browse the web.
If your site isn't mobile enabled, you are potentially providing an extremely poor customer experience to those who are trying to view your site with their phone. Additionally, Google will actually penalize you with lower rankings if your site is not mobile.
Not sure if your site is mobile friendly? Google offers a tool where you can check for free.
2. Ensure Your School Website is Registered with Google My Business
It doesn't matter how great your website is if prospective families can never find it. Ranking high on search terms is an incredibly challenging process. But one of the easiest, free ways to boost your ranking is to register your site with Google My Business.
In this approximately 20-minute process, you will verify your site with Google and provide a more comprehensive set of information about your school to Google.
3. Register Your School Website with Google Analytics
How well is your website performing? What keywords are drawing people to your site? And is your traffic coming by them typing in your name or by them finding you via search?
The answers to all of this (and more) are available to you with Google Analytics.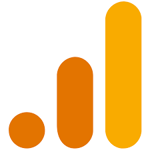 Another free tool from Google, their analytics platform is fairly simple to set up and will provide you with a wealth of tools you can use to analyze why your site is performing well or what you need to tweak.
Google also offers a number of free training courses to help you begin to master the analytics that go into their reports.
4. Target Your School Website to the Prospective Family
You have several different channels to communicate to your existing parents and guardians: take home folders, email addresses, texting, and in-person visits.
Your website is one of the only ones that you have that can communicate with prospective parents. Here are some tips for targeting your school website at prospective parents and guardians:
Move all content aimed at current families over to a drop-down menu, and make sure the rest of your site is oriented toward the prospective parent or guardian.
Ensure you understand their objectives, goals, and potential barriers to engaging with your school

by developing customer personas

.
Design your website to get them to take the next step in their enrollment journey. An

enrollment microsite

can help you do this.
If you want to see a public school enrollment microsite in action, check out our partner, École Saint-Landry Charter, and their enrollment microsite here.
5. A Picture Tells a Thousand Words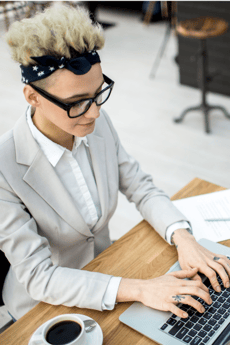 Websites should be designed to grab a reader's attention quickly.
With the short attention span most online users have, few will read through four paragraphs of copy to try to get to your main point.
Your site should rely on graphics and pictures to tell your story.
If your page has over 500 words of copy on it, re-evaluate it to see if you can express your point visually.
And please — try not to use stock photos for your school website!
You have hundreds of opportunities to take pictures of your students and staff. Using them as your visuals will be much more effective than a stock image that the school across town may be using on their website.
6. Make Your Faculty the Stars of Your Website and Your School
Your amazing and dedicated faculty is what sets you apart from all the other school options. As a parent, I want to be wowed about the talented professionals who will be shaping my young children. Use your faculty page to brag about your teachers.
Don't just use the yearbook picture along with their name and email address. Tell me about where they went to college, their favorite moment in teaching, what they love about their job.
Bring them to life. Make them the stars of your school.
7. Show Me Other Families That Love Your School
Prove to me you are a great school by including testimonials from other happy families who will sing your praises. This "social proof," or "digital word of mouth," is critical for making parents and guardians want to engage with your school.
Who trusts testimonials or online reviews? Millennials and Gen Zers!
Every school is racing to attract these young parents. And testimonials are a simple (and, yes, free) way to do just that. Watch my video below to learn more about the importance of online school reviews:
8. Tell Me More About Your School Than Just Your Promotional Story
Having a faculty or school blog or musings from the head of school is a great way for prospective families to gain insight about the culture of your school.
Not only do blogs help increase your likelihood of showing up in a Google search but they also allow parents and guardians a much deeper understanding of how your school works.
You can also repurpose good blog content to help maintain an active social media presence.
Finding relevant stuff to post across social media is challenging, so this gives you another source of content.
9. Include Links to Your Social Media
We live in a day and age where you must maintain a presence on multiple platforms to gain the attention from prospective parents and guardians. Having them as part of your marketing universe increases the chances of them being exposed to your message.
Since families will be exposed to your messaging on your website only when they visit, you want to have them interact with you in a place where your messages are being pushed out to them: their social media feed.
Getting them to like or subscribe to your social media channels makes them one step closer to enrolling their children in your school. Additionally, you can then identify and start to proactively market to them.

10. Identify Your Website Visitors
Having bustling traffic on your site is useless if it doesn't translate into enrolled students. You need to do everything you can to try to get them to give you their contact information.
Luckily, there are a bunch of ways to do so:
"Request more information" forms
Newsletter subscriptions
Lead magnets
You need to try to identify your website's visitors so you can market to them long after their one visit to your website. And make sure when you're designing your forms that you make this as simple and low commitment as possible.
All you need to start marketing to a family is a name, their email address, and the grade of their child.
11. Make it Easy to Move to the Next Enrollment Phase
Visiting your website is not the end of the enrollment journey. It's the researching step a family takes before they engage with you in the form of an open house, a school tour, a shadow day, or some other on-site event.
If signing up for one of these events is the goal, are you making it as easy as possible for families to register for an in-person engagement?
Throughout your site, you should have multiple call-to-action (CTA) buttons that direct people to register.
Some high-performing schools use "sticky navigation," where the links to their enrollment steps (for example, "Learn More" or "Apply Now") stay on every page of the website.
For an easy example of this, look right above (or at the screenshot below). You'll notice our blog's navigation bar scrolls with you as you move down this post.
On a desktop/laptop computer, it looks like this:

Even if you do not use sticky navigation, you should ensure two things when it comes to your enrollment events:
A family should be able to register for an event within three clicks. If it requires more than that, you're not making it easy for them.
Always, always, always let them register for events online. Asking somebody to pick up the phone and call you to register is making it difficult. Most of us — and specifically millennials — would much rather email or register online than call and play phone tag for three days.
Getting your website right is the first step in building a strong enrollment system for your school.
For more information about how SchoolMint can help your school increase enrollment, set up a free consultation with an expert on our strategic marketing services team.
No Comments Yet
Let us know what you think