How Mental Fitness Eases Teacher Burnout
6 min read
Feb 24, 2022 8:00:00 AM
This week on the ChangeAgents in K-12 podcast, Dr. Andrew Miki discusses mental fitness and how it helps teachers deal with burnout.
Understanding the problem of teacher burnout is the first step toward finding a successful solution — one that helps your teachers cope with the day-to-day stresses of their role.
With a recent survey of 3,621 teachers reporting that 55% are considering leaving the profession, providing the mental health support and mental fitness training struggling teachers need is critical to help stem burnout and encourage them to remain in the classroom throughout their career.
Below, we'll talk about some of the things that lead to burnout among teachers, how mental fitness can help, and what an expert in mental fitness, Dr. Andrew Miki of Starling Minds, has to say on the subject in this week's episode of ChangeAgents in K-12.
What Contributes to Teacher Burnout?
There is no one single reason teachers experience burnout. But there are a handful that occur time and time again, and some of those reasons have to do with how education itself has changed.
In his discussion with SchoolMint's chief academic officer, Dr. Chris Balow, Dr. Miki outlines three broad ways in which changes to education now affect teacher burnout:
1. There's Change Across the Board
Teachers are responsible for much larger class sizes today than in years before. This increase in class size means there's more complexity and diversity of needs among students all in the same classroom.
Some of these challenges — challenges that each teacher needs training to handle — include:
Learning disorders

Mental health issues

Home life issues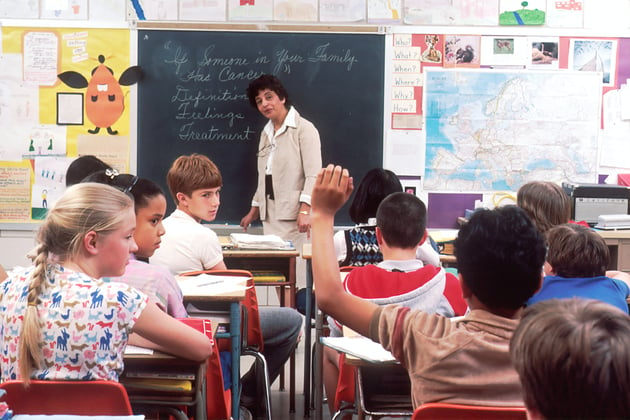 But the changes in today's classrooms aren't limited to class size and more diversity of students' needs. Technology has also drastically changed, from student distraction with smart phones to learning to utilize smart boards and an endless list of new programs.
The challenges with COVID-19 have exacerbated all of these issues and brought many more to light.
2. The Power Has Shifted
Compared to 50 years ago, teachers have less authority and agency in the decisions made in their classrooms. This power has shifted more toward parents, guardians, and students, leaving teachers to feel less autonomy and perhaps more like a follower instead of a leader in their own classroom.
There are also a large number of teachers who, after teaching for a while and finding success, decide to move to an administrative role. Unfortunately, this leaves a void where a successful, highly effective, experienced teacher once taught.
The loss of even one experienced teacher has devastating effects:
A teacher leaving their instructional role affects learner outcomes.

It also affects the success of newer teachers, who have much to learn from the mentorship of their more experienced peers.

A highly effective teacher underpins a great deal relative to high student outcomes and achievement.
3. Balancing Work and Wellbeing
Many teachers feel they are not achieving the impact they so desire to have.
They may feel as if they are in a no-win situation where it doesn't matter what they do, they feel they can't affect any real change. It's difficult for teachers to see their students struggle and be in distress when they want so desperately to help them.
The work/life balance may become completely unbalanced as teachers desperately try to figure out solutions. Feeling pulled in different directions — between home and work — and feeling like you're failing in both of those areas can lead to severe anxiety and depression.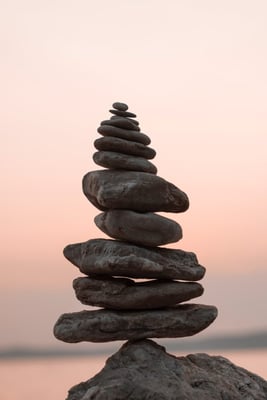 "Teachers throw in so much of their energy, both professional and personal, to do their job. They hold themselves to a high standard," explains Dr. Miki.
"Generally, one of the most important things in the classroom is teaching and getting students to their standard.
"I think COVID and a lot of adversity make it hard for teachers to drive students to that standard. But they will take their personal energy to drive it harder and harder. But you can't do that forever."

It's here, with this final point, that Dr. Miki seeks to help teachers and administrators through Starling Minds. By helping teachers strengthen their mental fitness, you can help you improve their wellbeing.

What is Mental Fitness?
There is no reason for teachers to suffer in silence. Prioritizing mental health, or "mental fitness," is just another skill set anyone can learn. But what is mental fitness, and why that name?
As Dr. Miki explains in his interview with SchoolMint's chief academic officer, Dr. Chris Balow, mental fitness is the idea that just as we exercise to take care of and improve our physical health, our brain needs exercises as well to learn to cope with the stressors of our lives.
The more mental fitness you have, the more stress you can take on (to a certain point), and the more protected you become in the future.
Many online platforms are now available, even specifically to meet the needs of educators, such as Dr. Andrew Miki's Starling Minds. These platforms allow users to build mental fitness over time, on their terms.
As Dr. Miki explains it:
"We say, okay, well, if it's too much to do anything, 'cause you're busy and it's too overwhelming, would you be willing to log on for maybe ten minutes a day, a couple days a week, just to start learning about mental fitness and dip your toe into it from the comfort of your own home? And you do it in a safe environment, where it's just full of other teachers, and you don't have to worry about there being parents or administrators."
The Benefits of Strong Mental Fitness
"The challenge with mental health is that people know what the basic things are. They know exercise is important. They know diet's important. They know hobbies are important. And they know sleep's important. But beyond that, there's not a lot of other specific skill sets people really know about," says Dr. Miki.
How do you become more self-aware of what your triggers are? How do you better manage your thoughts? Or how do you regulate your emotions when they spike up? How do you calm it down so that you can get yourself back in the zone?
As Dr. Miki further explains in the podcast episode, people with mental fitness:


Become more self-aware of triggers and keep things from getting out of control.

Better manage their thoughts and understand how to identify the distressing ones.

Better regulate their emotions and can compartmentalize their worry.

Become more assertive and look after themselves more.

Increase their confidence and, therefore, become better protected against anxiety and depression.

Connect with others experiencing similar challenges to build a community they can count on.
There are many different skills people need to learn to improve their mental fitness.
"I find that cognitive behavior therapy does a really good job of giving a framework to it. It starts with education," Dr. Miki says.
From education, it leads to training. And with the training, teachers need to do exercises, and as they do those exercises, they get more experience.
As someone gets more experience, they get better at those skills. "Then, if you just keep building on those skills, it's like teaching any subject," he explains.
Supporting Mental Fitness: An Interview with Dr. Andrew Miki
Dr. Miki covers all the above and much more in the latest episode of ChangeAgents in K-12. He and Dr. Balow discuss burnout, how to support teachers' mental fitness, the traits that make teachers open to mental health support, and more.
To listen to Supporting Mental Fitness, visit the episode page here.
Support Your Teachers' Learning and Instruction
While the true impact of COVID-19 on teachers won't be known for years to come, there are things you can do to get a handle on teacher burnout today and show them you care about their personal and professional growth.
SchoolMint Grow, a teacher coaching and classroom observation platform, can help you support teachers in their role and form a one-on-one, productive relationship.
With Grow, you can:
Accelerate each teacher's learning and help them become more effective in their instruction

Provide quick feedback and personalized action steps all housed in one place

Manage targeted and effective date-driven coaching for teachers and leaders

Utilize real-time reporting and analyze trends to facilitate ongoing development
No Comments Yet
Let us know what you think